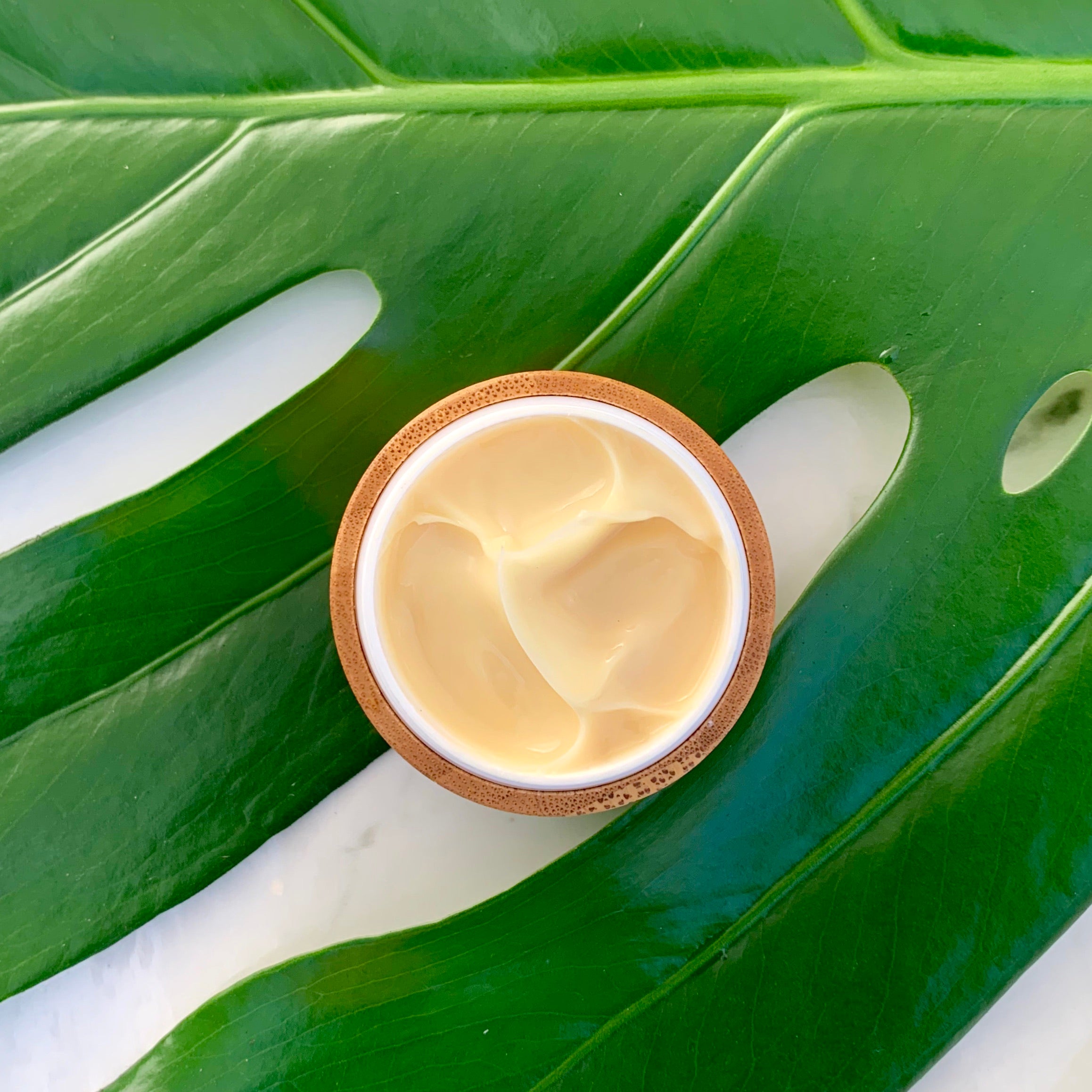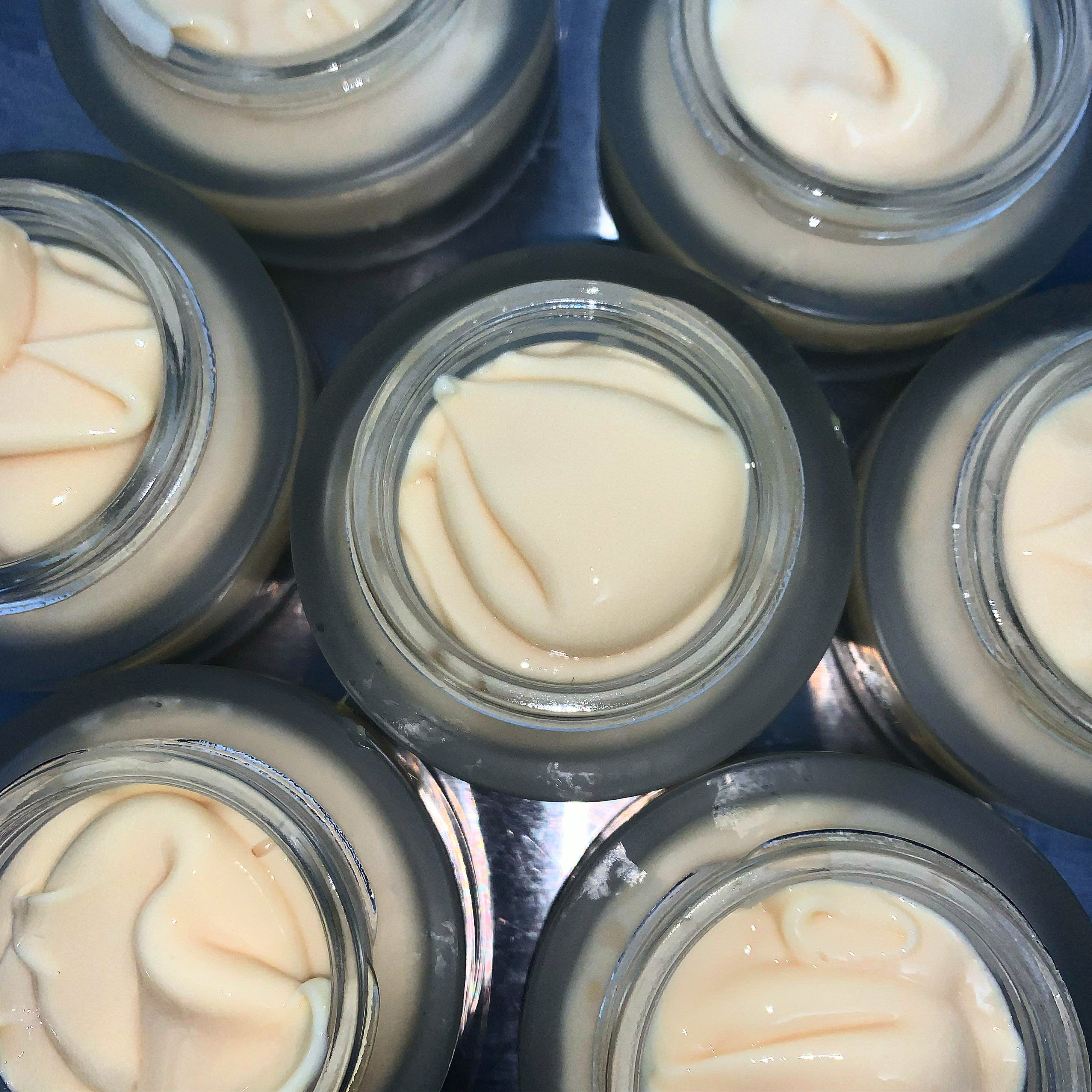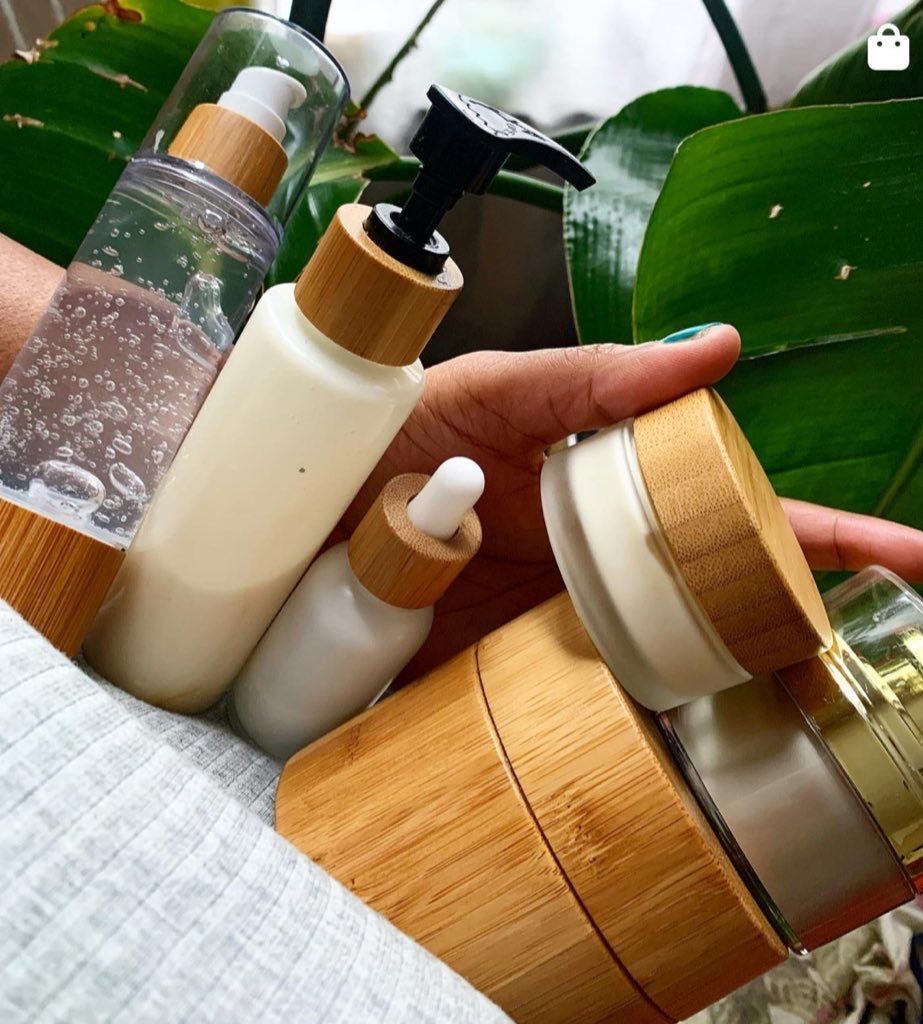 This powerful, radiance-boosting treatment contains a 10% potent level of Vitamin C. This lightweight serum transforms skin from dull to radiant, as it helps protect against free radical damage. Stimulates collagen production. Brightens skin, improving radiance. Provides antioxidant protection against free radical and environmental damage. It helps prevent irritation and dehydration.
Body Cream Size 5 Ounce Comes in a Bamboo Jar
Fav Ingredients 
Rosehip oil
White Willow Bark 
Organic neem oil
Vitamin C & Vitamin C ester
Vitamin E
Organic cranberry, red raspberry and blueberry extracts
Vegan, No Added Parabens, Gluten Free
Balanced for the skin's pH between 4.2 to 5.8
How To Use:
AM/PM Cleanse and tone your skin. Place a quarter sized amount of the vitamin c serum onto fingertips. In every step of skincare use circular, upward motions with a gentle touch on your face. The serum should be completely absorbed by your skin within 5 minutes. Your skin should feel soft, but not oily. If it feels like you have a mask on, you have used too much serum. Remember that our serums are concentrated and do not require a ton of product to do the job. 
Ingredients:
Organic Aloe Leaf Juice, Glycerin, Rosehip Seed Oil, Emulsifying Wax, Vitamin C Ester, Vitamin E, Sunflower Seed Oil, Phenoxyethanol, Vitamin C, Organic Cranberry Fruit Extract, Organic Red Raspberry Fruit Extract, Organic Blueberry Fruit Extract, Organic White Willow Bark Extract, Organic Alcohol, Organic Neem Seed Oil, Organic Rosemary Leaf Extract, Organic Sunflower Seed Oil, Tetrasodium Glutamate Diacetate