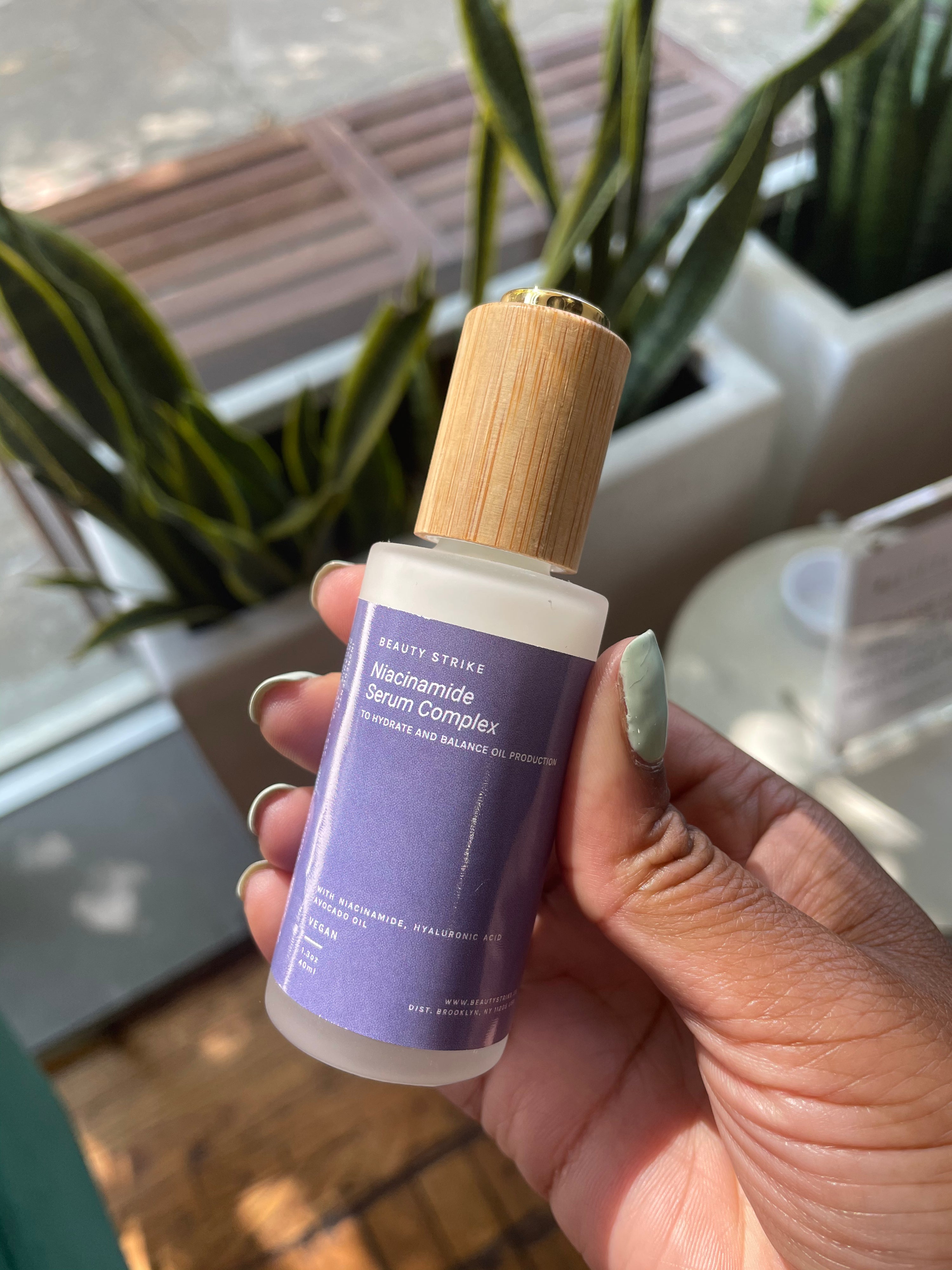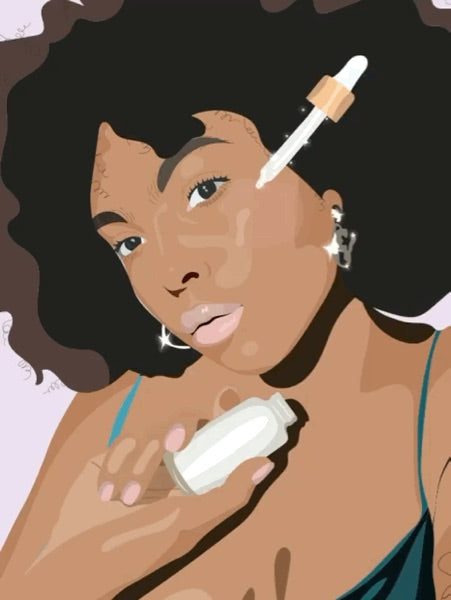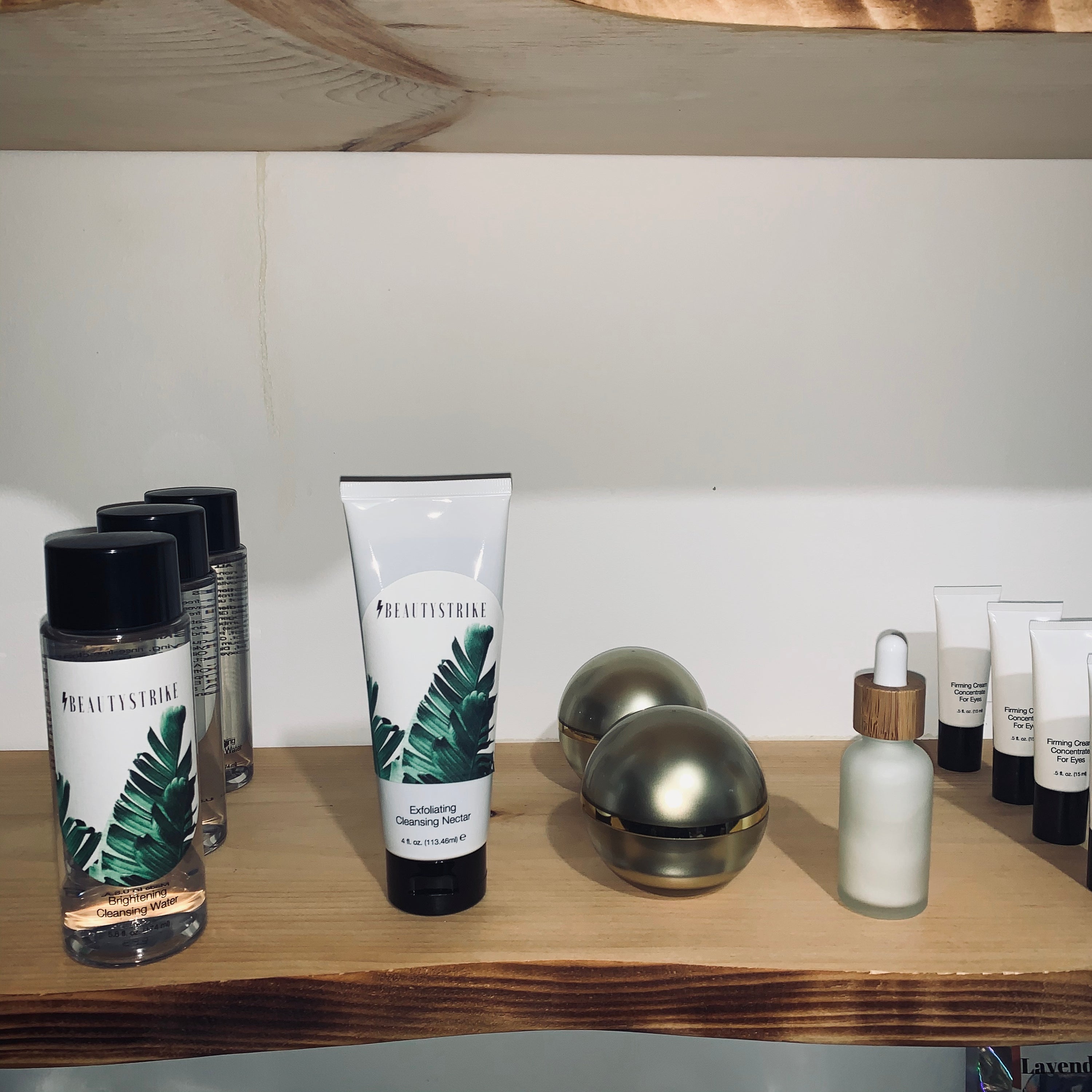 Niacinamide Serum Complex
Niacinamide is a great serum to add to your regimen if you have acne-prone skin especially those with sensitive skin and conditions like rosacea or chronic redness. This is an ultra-light serum that is packed with Vitamin B3 which improves the moisture of the skin barrier. The reason why we call the serum a complex is that it also contains other oils like organic aloe vera, rich avocado oil and organic neem that helps soften, smooth, balance and tone the skin. 
Ingredient Superstars: 
This formula is a 5% niacinamide concentration. niacinamide (B3) organic aloe leaf juice, avocado oil for hydration and 
hyaluronic acid to lock all the moisture in. 
Tips: Only apply to areas that have more buildup or texture. 
Texture: A light creamy moisturizer. 
Claims: Controls how much oil and sebum your skin produces for balanced texture. 
Directions: Apply a dime sized amount to damp skin with gentle pressure, work into the skin where you have more texture and buildup. 
Size 1.7 ounces Vegan, Paraben Free, Gluten Free, No Phalates
Niacinamide Serum Complex