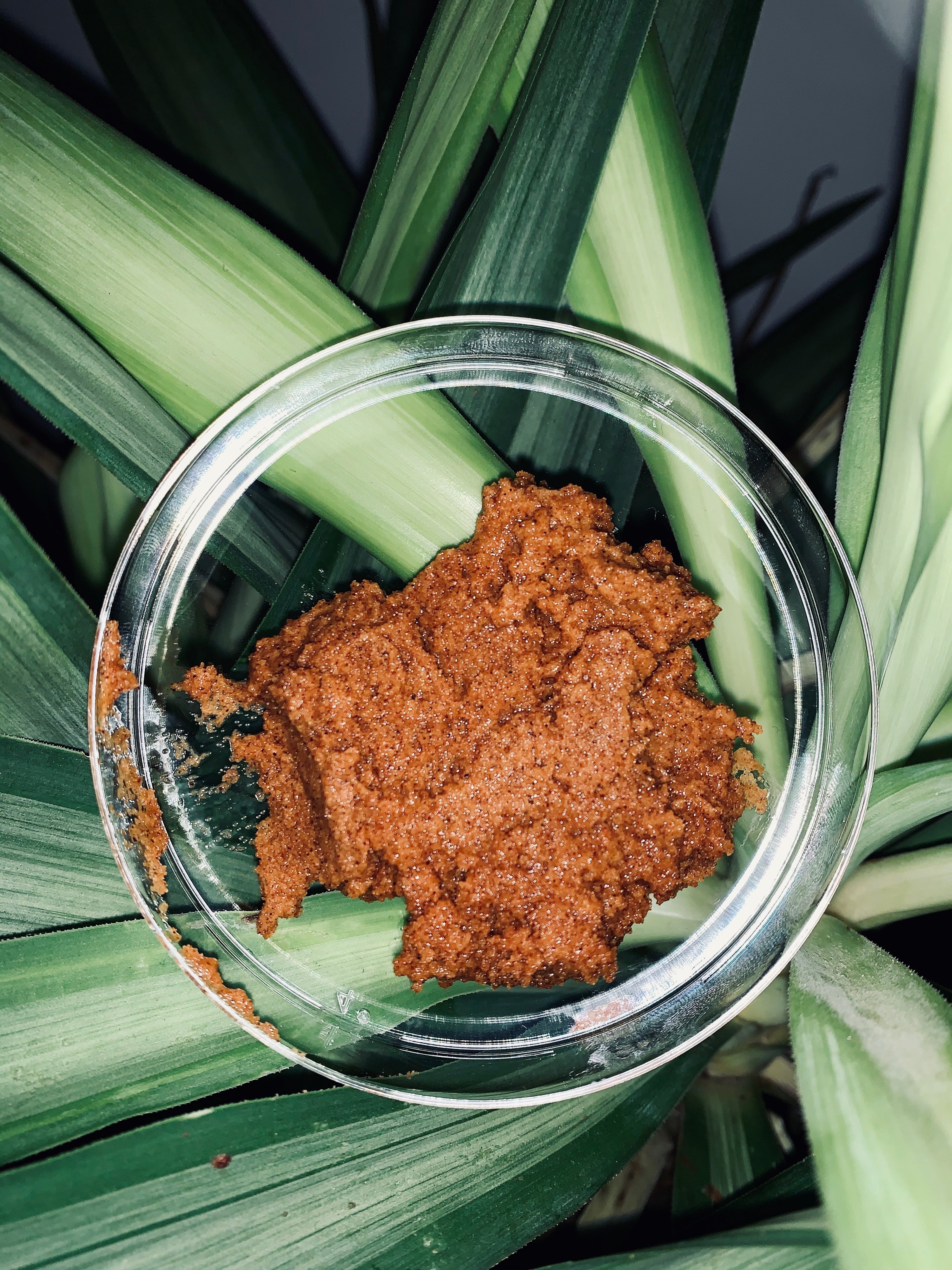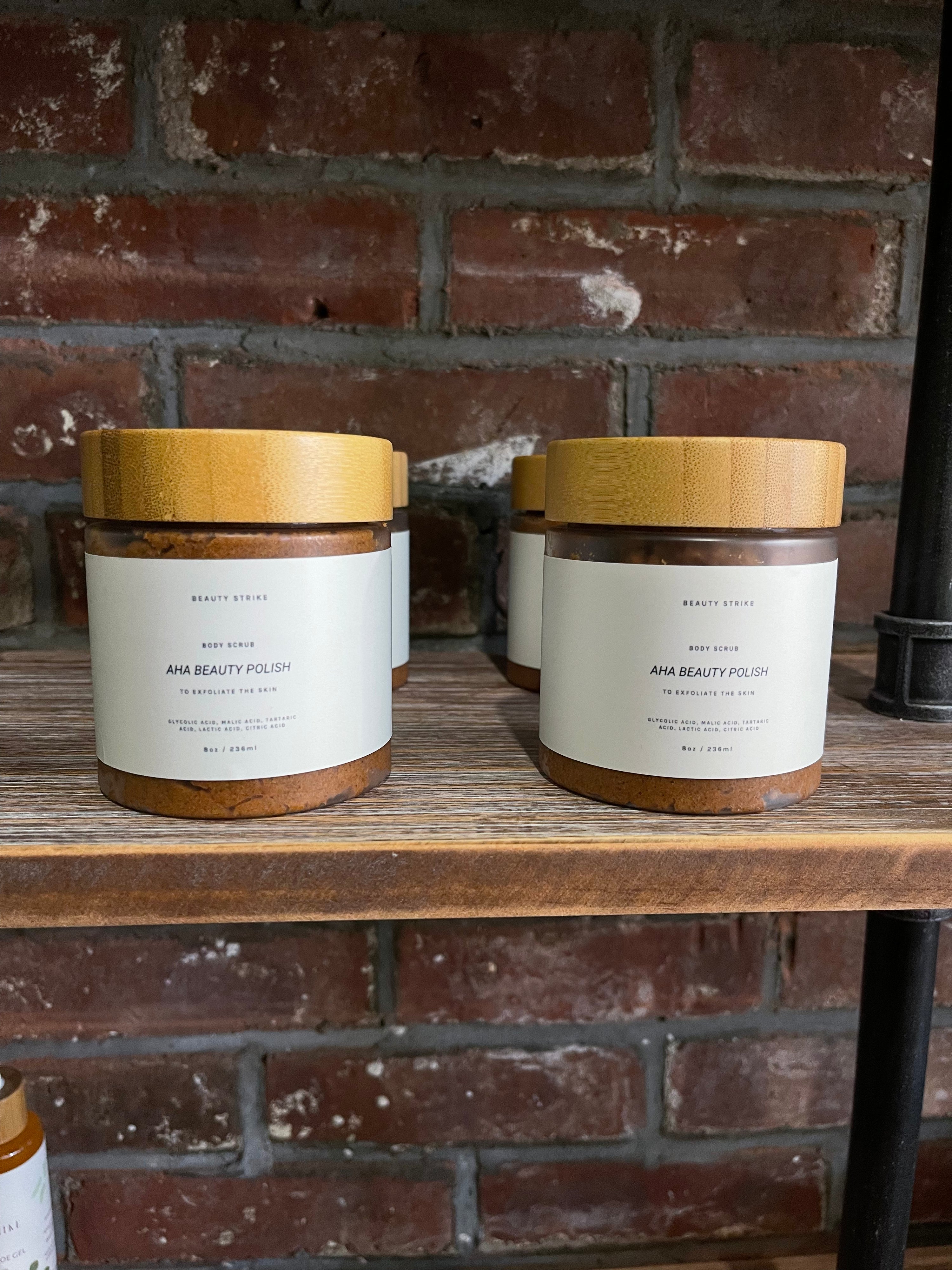 Beauty Strike did it again with the AHA Beauty Polish a body polish with a delightful mint scent that gently exfoliates while leaving skin silky and smooth. This body polish is great to fight body acne and should be used a minimum of one to maximum three times a week. Make sure you moisturize! 
Directions: Apply to wet skin and gently massage in a circular motion. Focus on joints and areas that don't see the sun often 🌝 Avoid use on any delicate areas, cuts and NEVER use on the face. Do not exfoliate on sunburned skin or irritated skin.
Vegan, Paraben-Free, 8 ounce jar.