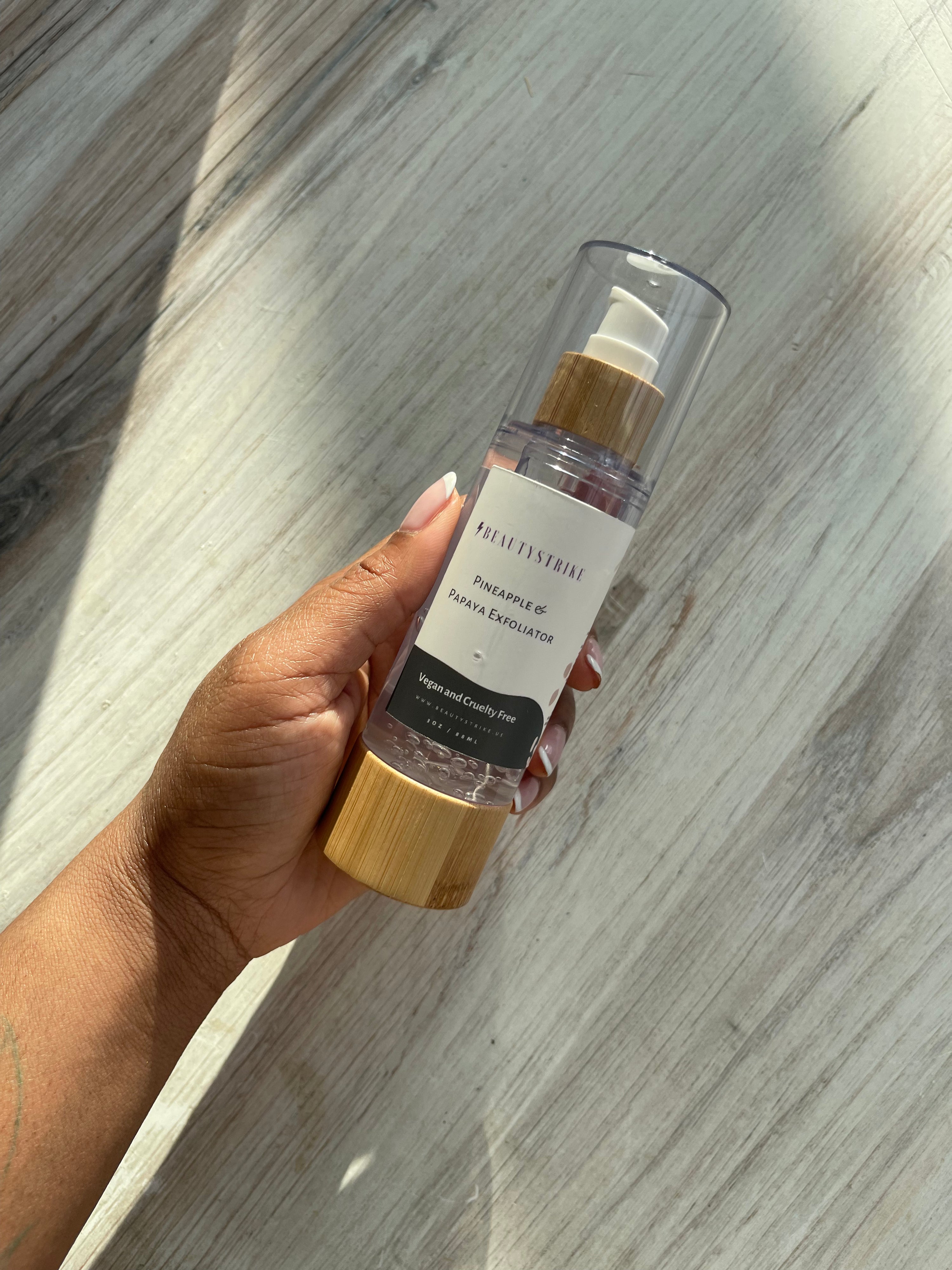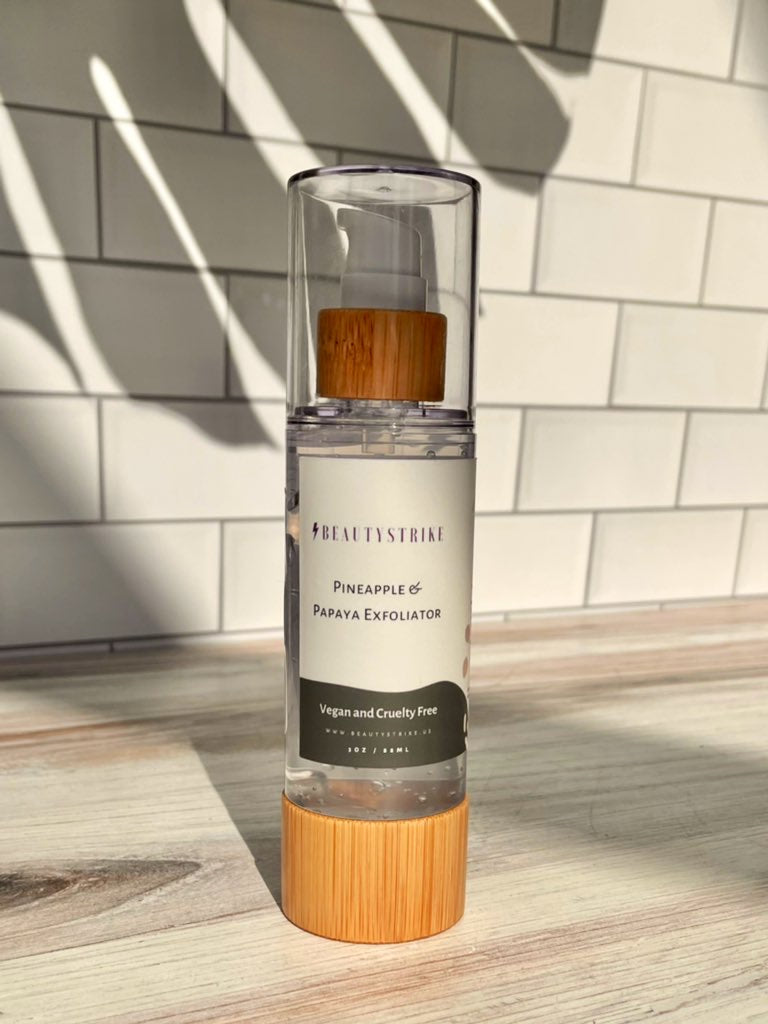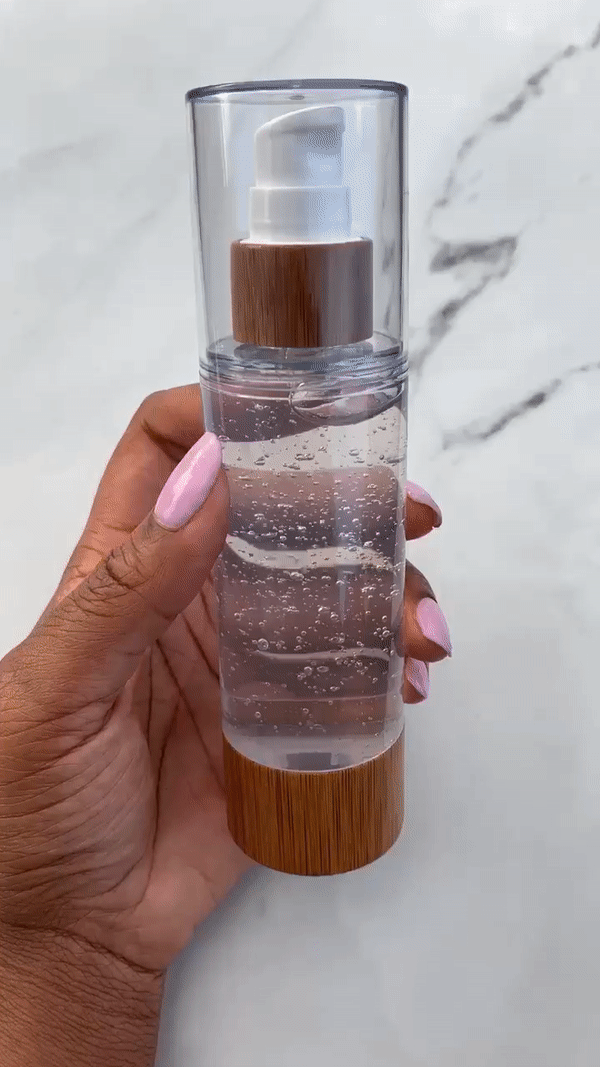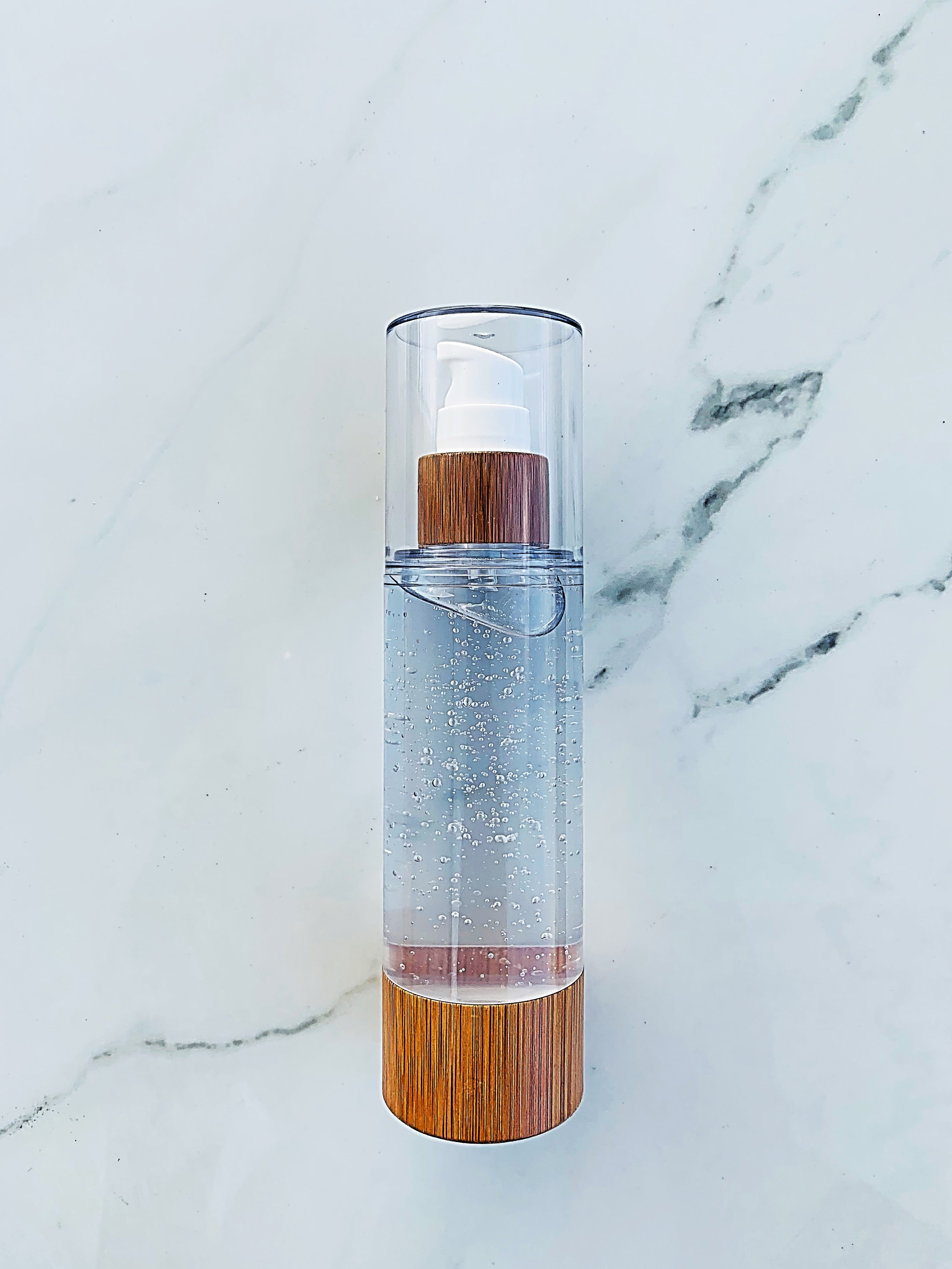 Pineapple & Papaya Exfoliating Mask
Looking to get rid of dead skin and reveal a brighter healthier complexion? Beauty lovers everywhere are looking for an exfoliant without any harsh scrubs and that is vegan and cruelty free. 
This is one of the top selling and most loved item for our brand for almost 3 years! We started using this on clients and they loved it so much we started selling it online. Grab a bottle before it sells out!
Ingredient Superstars: Loaded with enzyme-rich papaya and pineapple. Those two ingredients are alpha hydroxy acids which are great for gently exfoliating the top layer of the skin. 
Tips: This exfoliator is gentle yet powerful so please do not use this everyday max 3x a week. Suitable for all skin types
Texture: A clear gel exfoliator with no lather just vibes. 
Claims: Controls how much oil and sebum your skin produces for balanced texture. Gently sloughs and smoothes skin. 
Directions: With cleansed damp skin, pump Pineapple and Papaya Exfoliating mask onto clean hands and proceed to apply evenly throughout to the face and neck. Massage into skin then leave the mask on for 5-10 minutes then gently massage into skin. Wash with lukewarm water and pat dry. Proceed to moisturizing skin or apply your favorite serum. 
Vegan, Paraben Free, Phalate Free, Gluten Free Balanced for the skin's pH between 4.2 to 5.8 
Pineapple & Papaya Exfoliating Mask