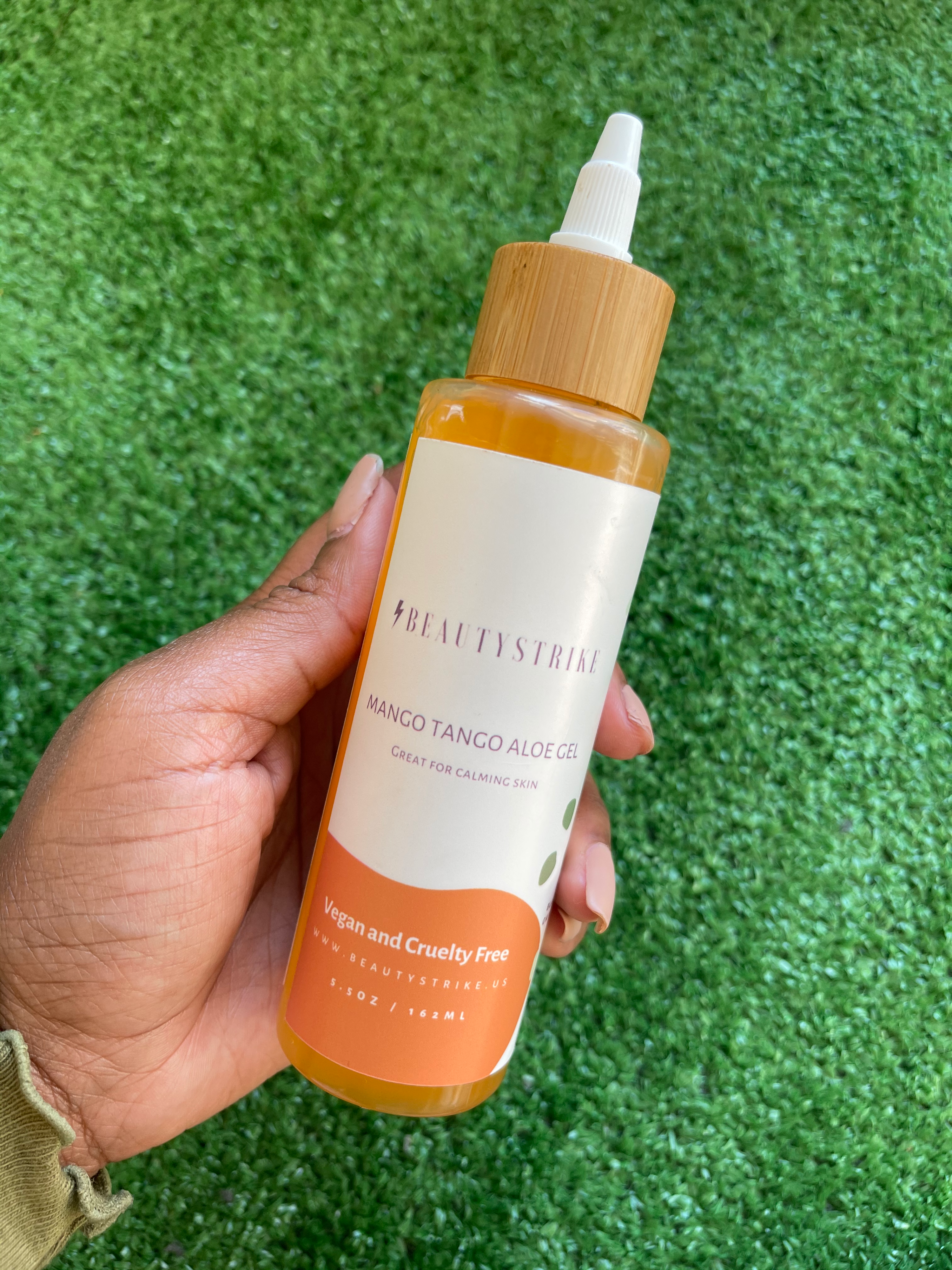 Beauty Strike has been expanding our body collection and this is our new addition! A soothing Aloe gel that is great for post sun care or soothing your skin. This gel is also great for treating inflamed skin such as eczema prone skin. 
Ingredient Superstars: Organic Aloe juice and turmeric! 
Tips: Apply as an aftersun gel to entire body, apply as an soothing eye mask or as a soothing face mask. We use this aloe gel as an after-laser post soothing treatment. Refrigerate to sooth eczema prone skin.
Texture: A thin gel like texture
Claims: Calms and soothes skin 
Directions: Apply a quarter sized amount to damp skin with gentle pressure, work into skin.
Vegan 8oz