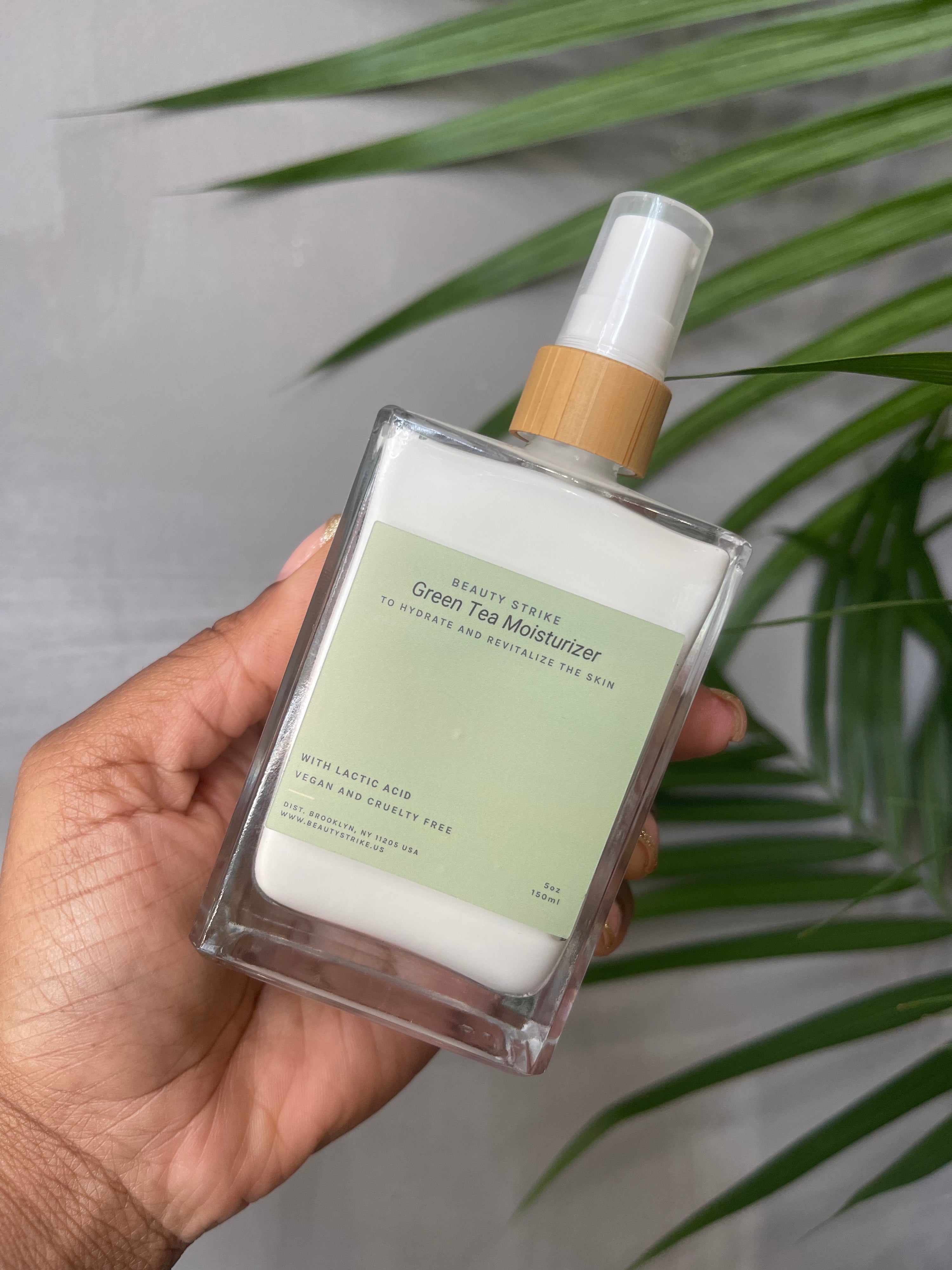 Pamper your skin with a daily boost of nourishment and hydration. With Green Tea Moisturizer, you'll have a radiant and glowing complexion that you can feel proud of.
Our Green Tea Moisturizer is vegan and cruelty free, combining green tea and lactic acid to hydrate and soothe your skin. Its gentle formula is perfect for daily use, providing long-lasting moisture and leaving your skin feeling soft and nourished. Combining face care with body care. 
It's also a great choice for those who suffer from skin sensitivity, because the gentle formula is free from harsh chemicals and alcohol. In just a few seconds, you'll be able to experience the moisturizing power of green tea and lactic acid for yourself.

Ingredient Superstars: Lactic Acid 

Tips: Apply on damp skin

Texture: Medium thick creamy moisturizer

Claims: Gently hydrates and nourishes even the most sensitive skin

Directions: Apply about a  quarter sized amount to freshly cleansed damp skin 

SHIPPING JULY 30