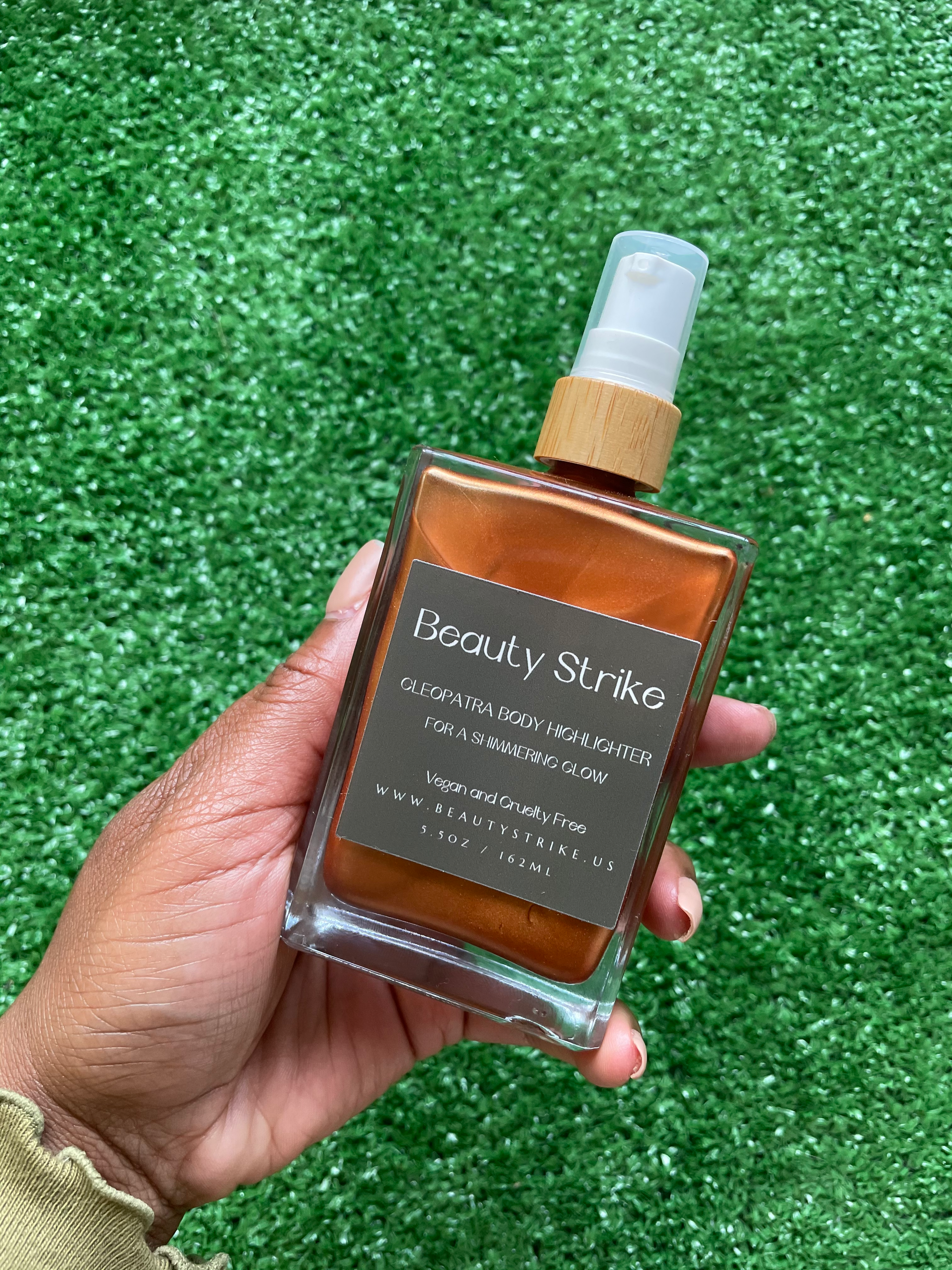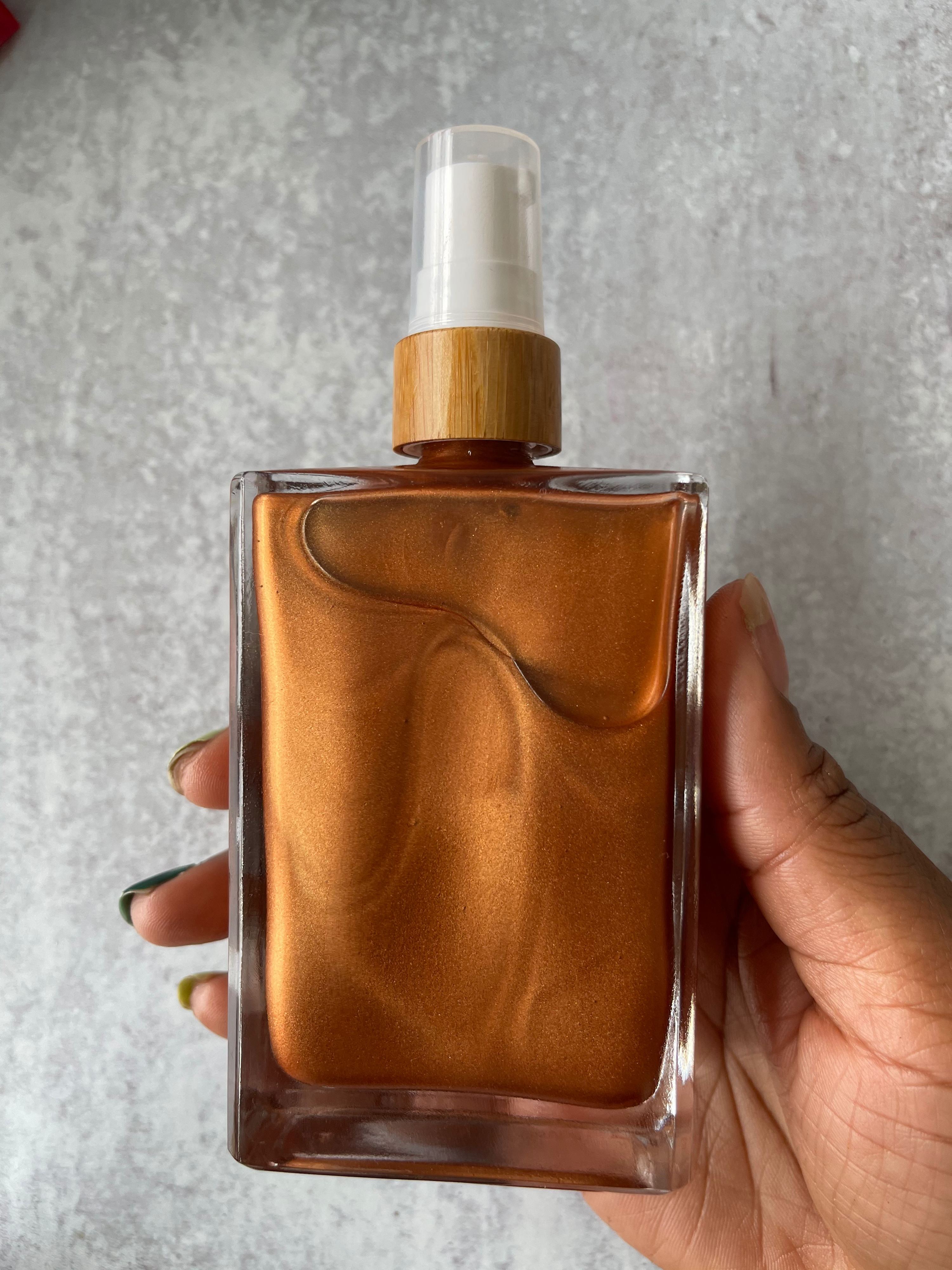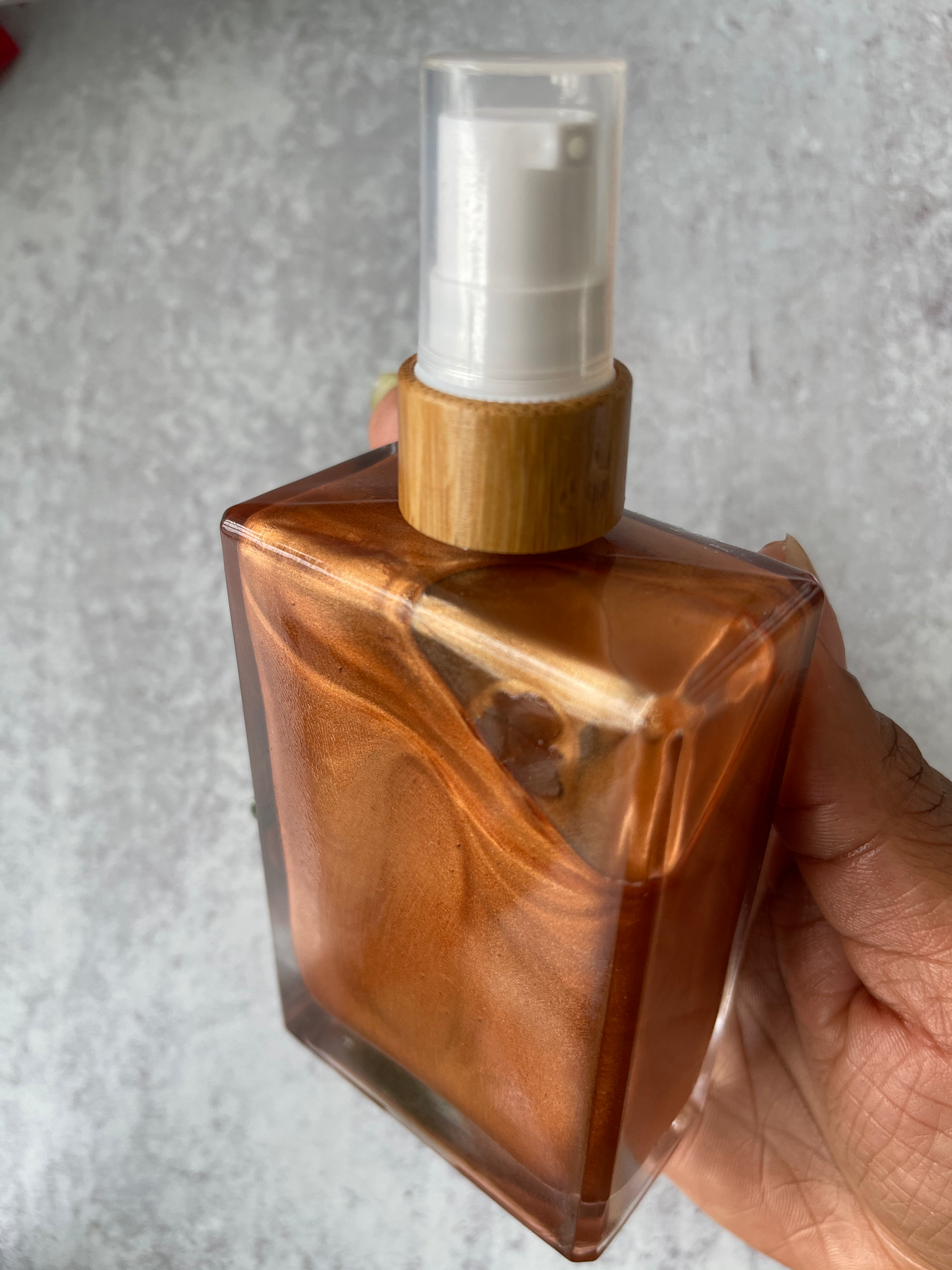 Cleopatra Body Highlighter
She's back! Our beloved Cleopatra body highlighter will leave you summer ready with its fresh scent and bold delivery. This body oil is designed to hydrate and bronze your entire body. Skip your lotion and use our body highlighter to lock in moisture and apply to your entire body. Shake well between use as separation in product is normal. 
Tips: Apply after fully dressed to exposed skin that you want to highlight. 
Texture: A non-sticky, non drying liquid
Claims: Hydrates skin and adds a bold burst of shimmer as well as a fresh pineapple mango scent.
Directions: 
Use AM or PM on damp skin wash hands after application. 
This product is vegan, paraben free and certified cruelty free comes in an 5.5 ounce glass bottle. 
Cleopatra Body Highlighter