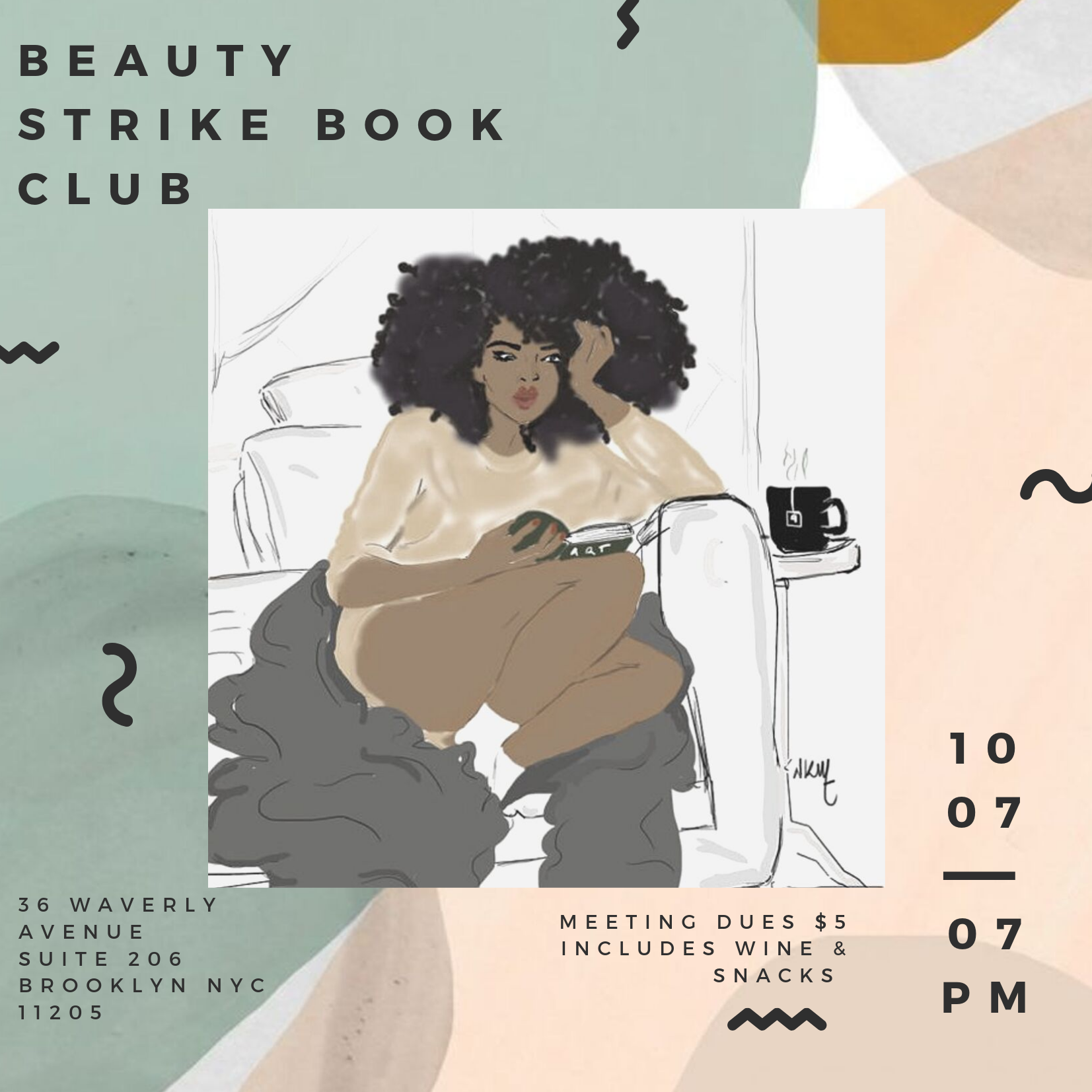 Hey Beauties!
Its Emani Mone the owner of Beauty Strike, being an Esthetician to me is more than facials, waxing and makeup application. Being an Esthetician is a choice that we live a life spreading self care and personal growth whether that be from the things you eat, to having cool events like our Yoga on the roof that keep you physically active and help your mental health. 
Well I decided to start a book club on this first meeting we will discuss frequency of meeting and our intentions of this group and begin discussion on the book below.
The first book we're reading is The Body Keeps The Score: Brain, Mind, and Body in the Healing of Trauma by Bessel Van Dee Kolk M.D. 
I ask that you read the first two chapters and bring the book in for a discussion in a safe space.
Space is limited since it is in our studio so if you RSVP please be sure to come.
See you soon!