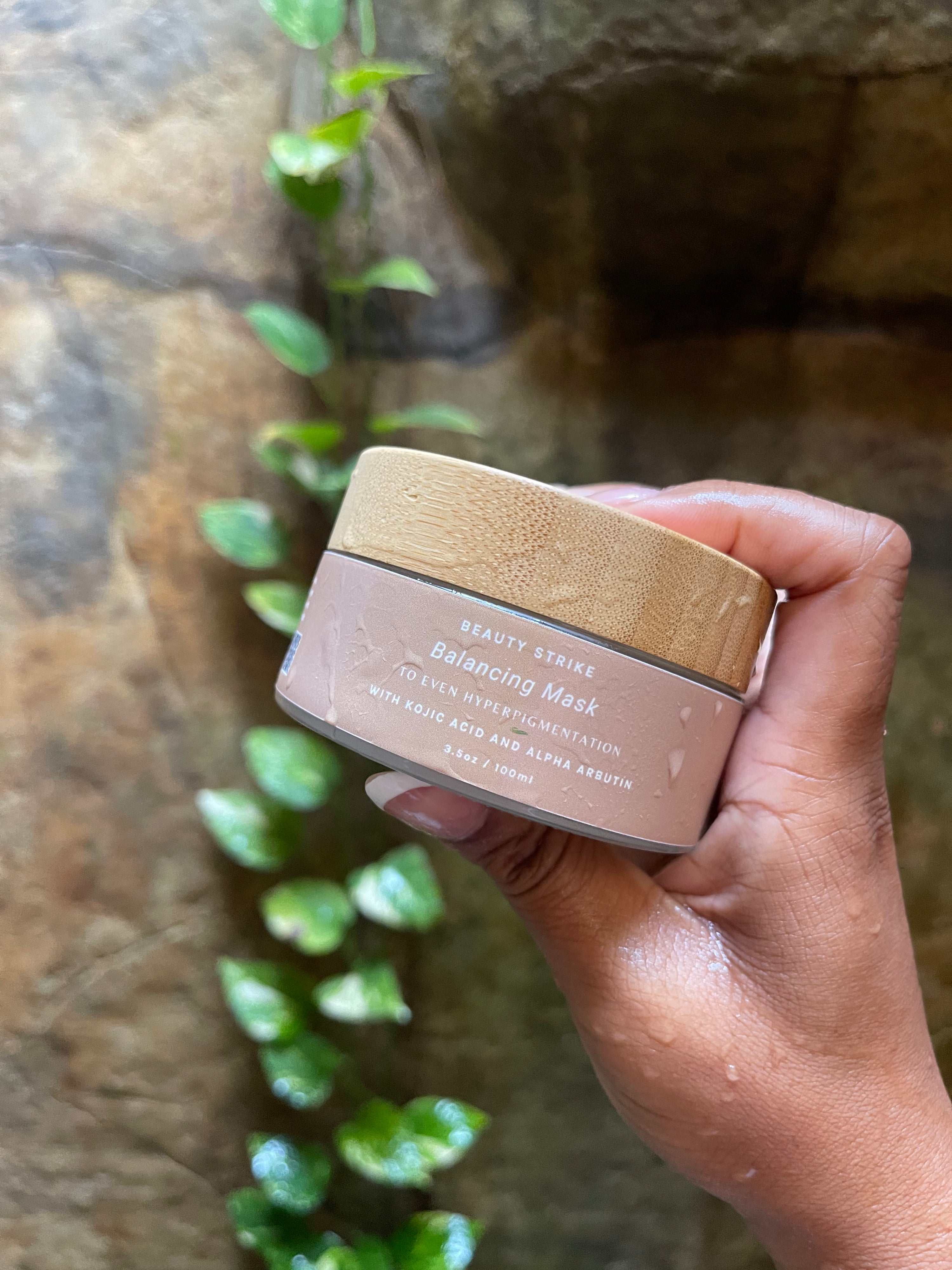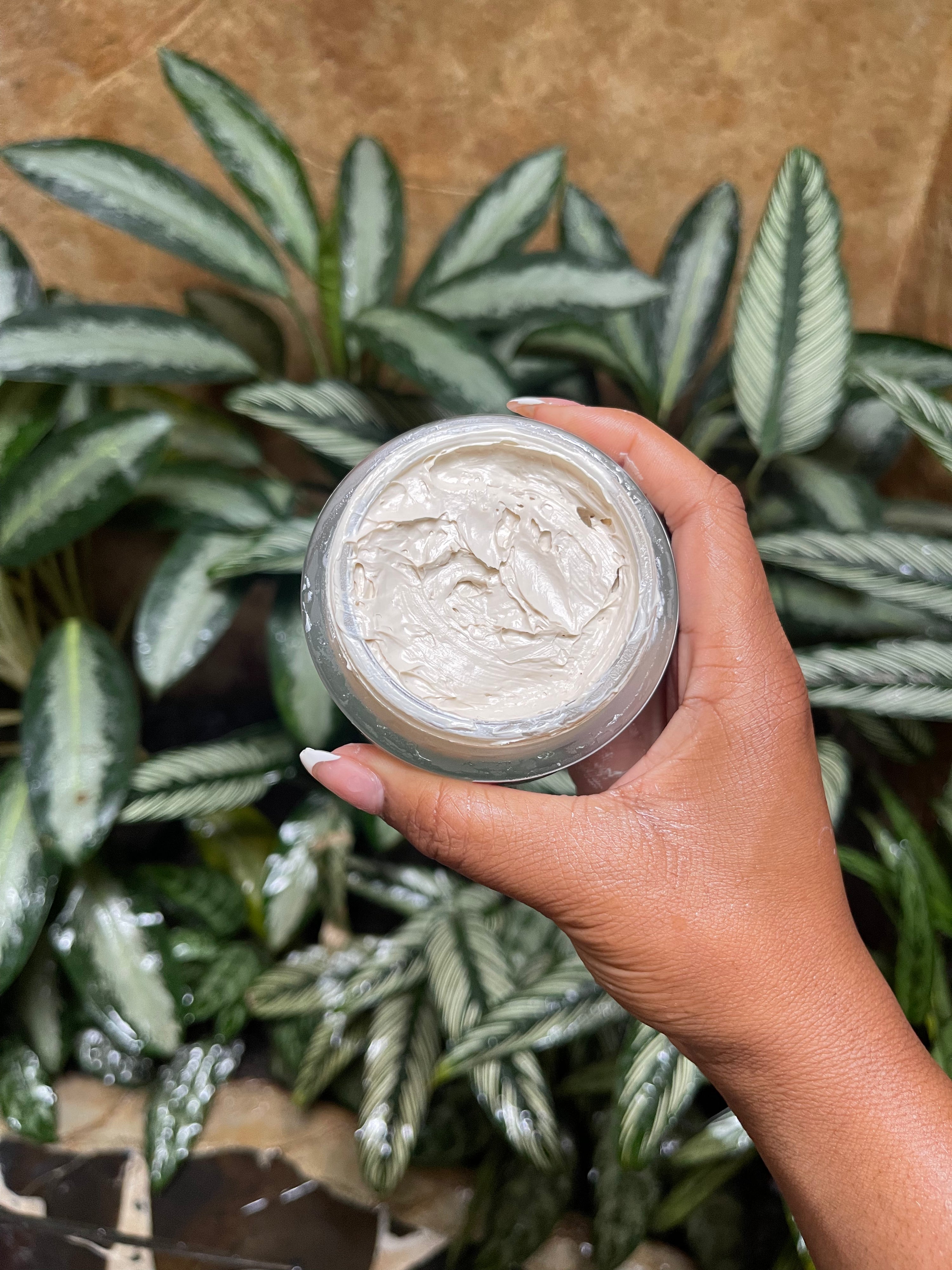 Could your complexion use some extra care? Beauty Strike has finally released our first ever Alpha Arbutin product to balance and visibly even skins tone and texture in about 10 minutes. This unique ingredient blend is great at clearing and fighting bacteria, excess sebum, blemishes and hyperpigmentation. 
Ingredient Superstars: Kojic acid and Alpha Arbutin are tyrosinase inhibitors which means they regulates how your skin produces melanin. are two amazing acids to control acne. 
Tips: Always apply to a cleansed and toned face first to maximize the results of the mask.
Texture: The perfect balance between a cream and clay mask. 
Claims: Controls how much oil and sebum your skin produces as well as balances skin tone. 
Directions: Apply a generous amount to a damp face, being careful to avoid the immediate eye area. Leave for 20-30 minutes. Remove with warm water and apply your favorite moisturizing serum, moisturizer or night cream.