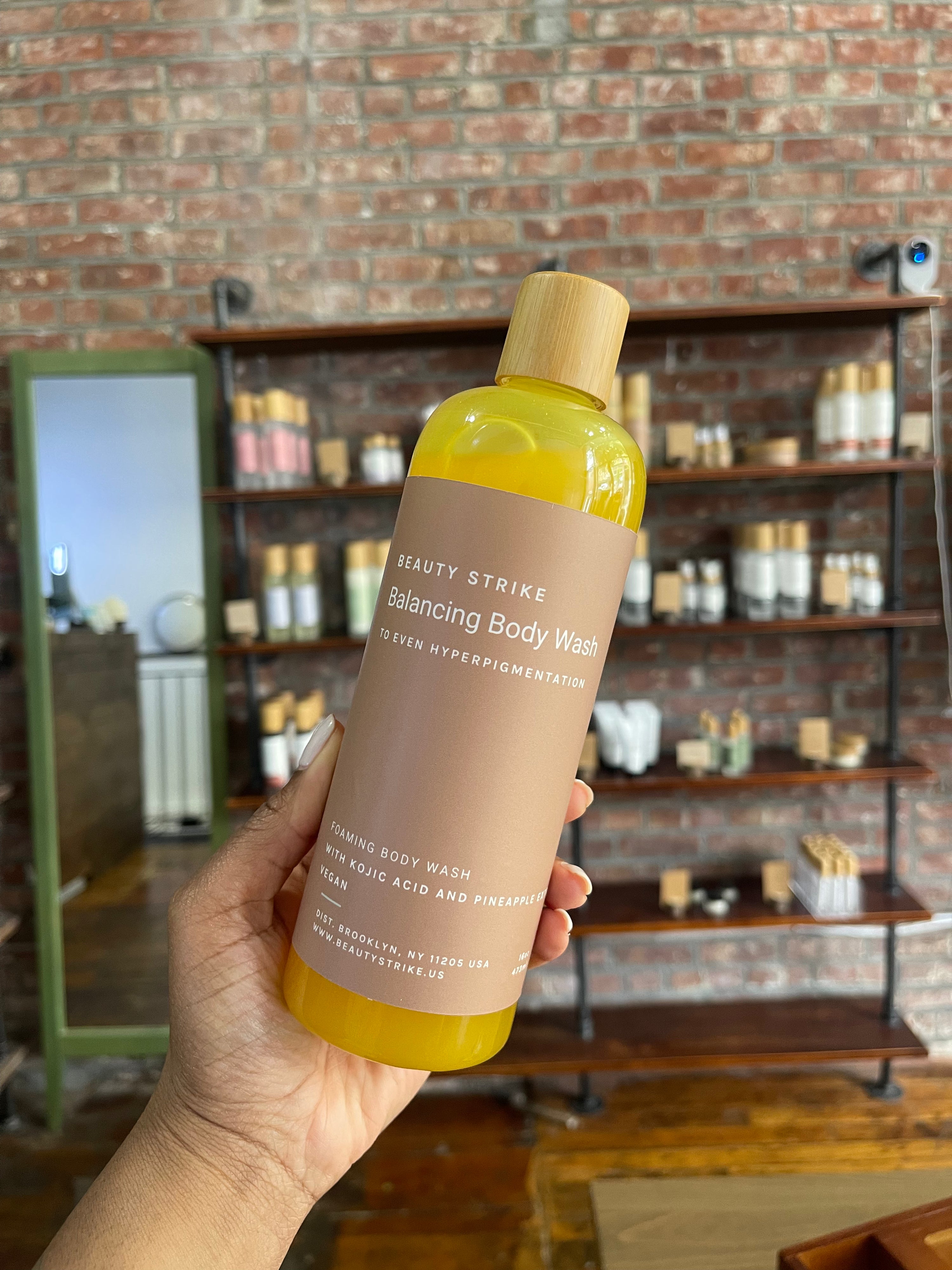 This Kojic Acid and Pineapple Extract Body Wash is designed to combat body acne and even out hyperpigmentation. Its gentle yet powerful ingredients offer maximum skin clarity and improved texture, revealing brighter and clearer skin. Enjoy lasting results with regular use.
Ingredient Superstars: Kojic Acid and Pineapple Extract 
Tips: Apply with exfoliating gloves for extra exfoliation
Texture: A gel body wash that comes to a medium foam
Claims: Controls how much oil and sebum your body produces for balanced tone and texture. 
Directions: Apply a quarter sized amount to damp skin with gentle pressure, work into lather and rinse thoroughly.

16 oz bottle