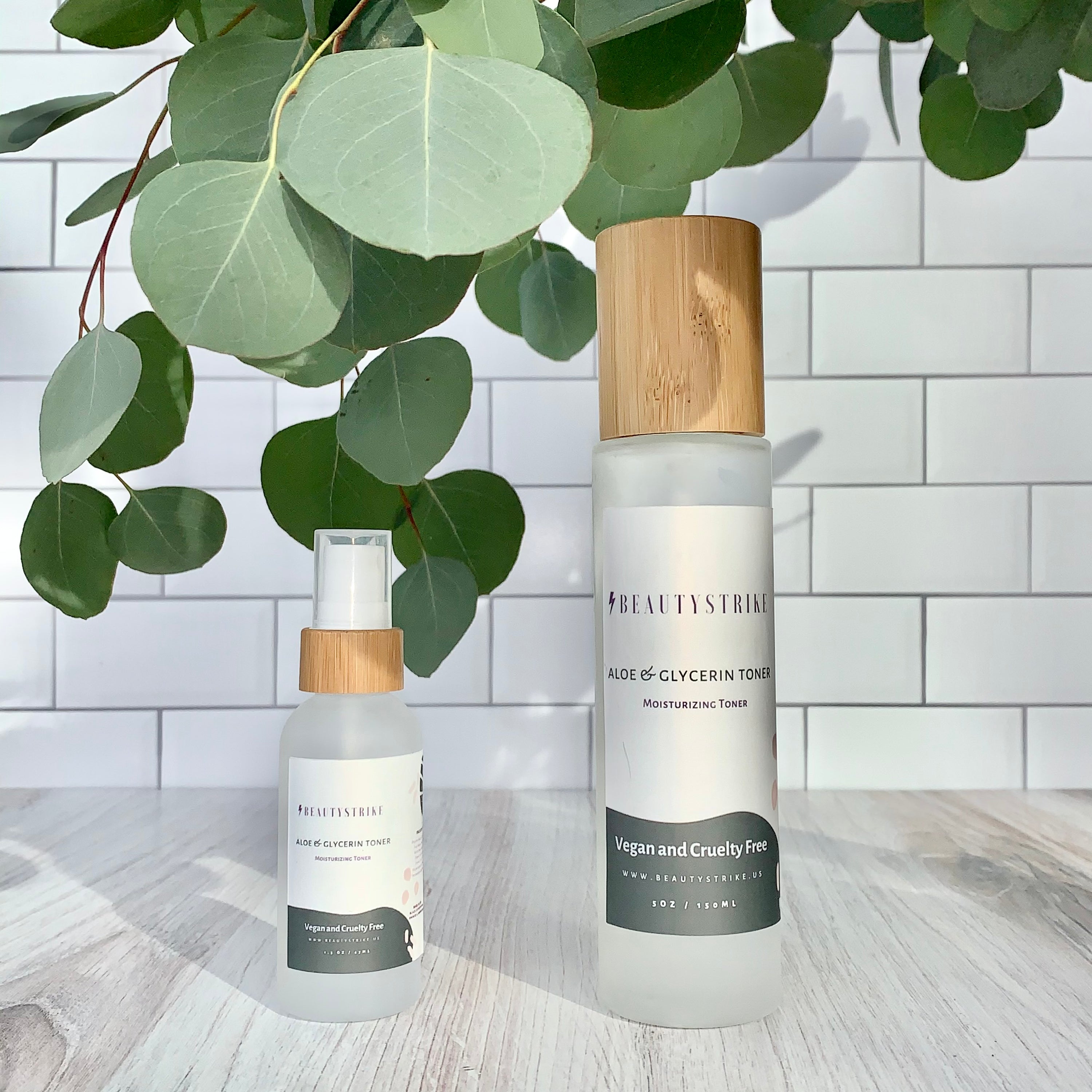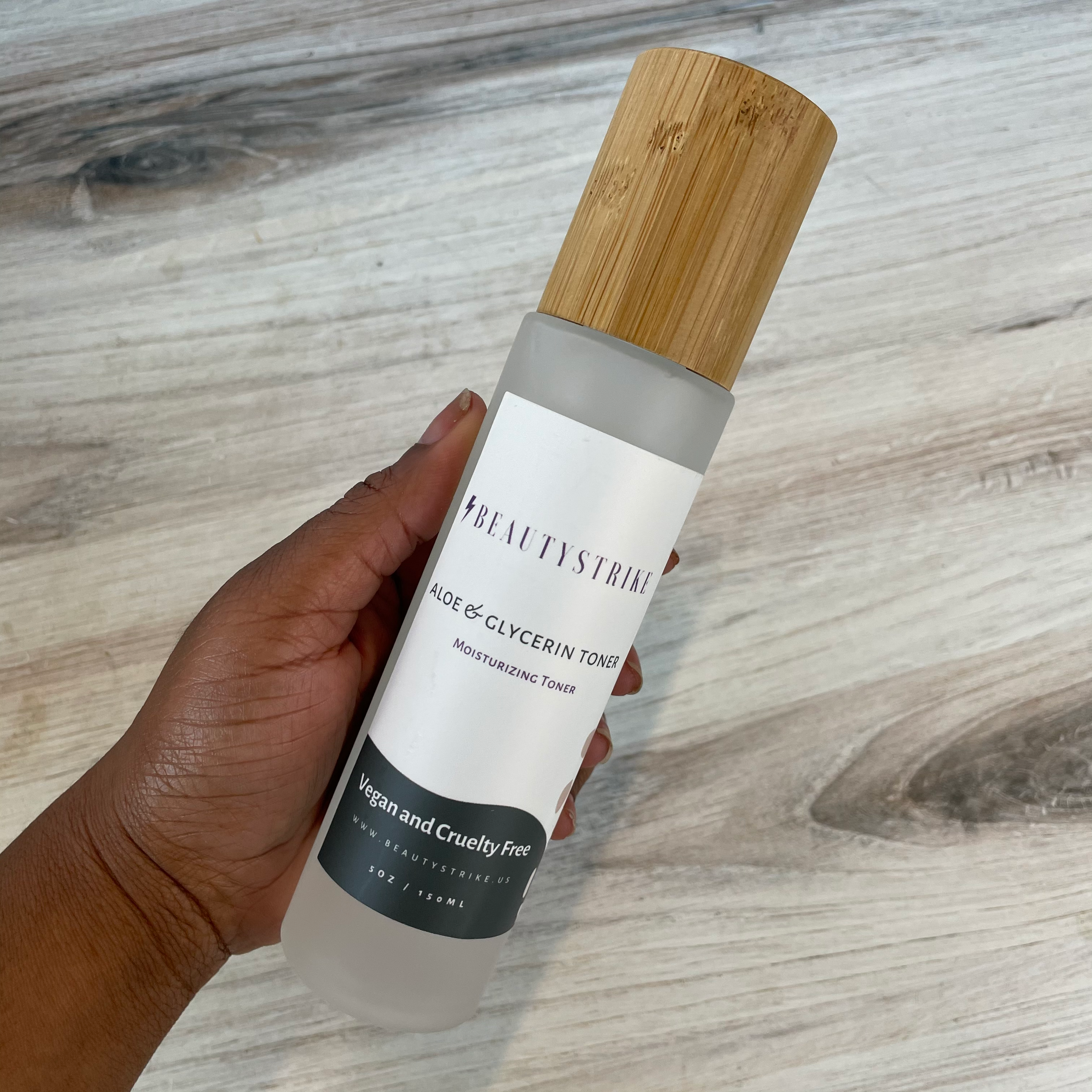 The Beauty Strike New Aloe & Glycerin Toner is a natural anti-inflammatory that can aid in getting rid of acne and hydrating the skin. Toners help your skin maintain a balance pH, minimize the look of pores and remove any dirt or sebum missed during cleansing.  

Ingredient Superstars: Glycerin attracts moisture to the skin by acting as an emollient making the skin soft and supple. While Aloe calms the skin and soothes skin conditions like rosacea and eczema. This moisturizing toner also includes a low percentage of tea tree oil that is great for acne prone skin this is what makes this product great for oily acne prone skin types.
Tips: Apply before and after a moisturizing serum to lock in moisture. This toner is great for all skin types including Oily Skin.
Texture: A non-sticky, non drying liquid
Claims: Treating skin conditions, like wrinkles and fine lines as well as acne and redness.
Directions: 
Use AM or PM after cleansing skin, spray toner directly on skin with this new and improved spray bottle or saturate a cotton pad and stroke over face and neck.  
This product is vegan, paraben free and certified cruelty free comes in an 5.5 ounce glass bottle. This product is eligible for our recycling program. 

pH between 4.2 to 5.8