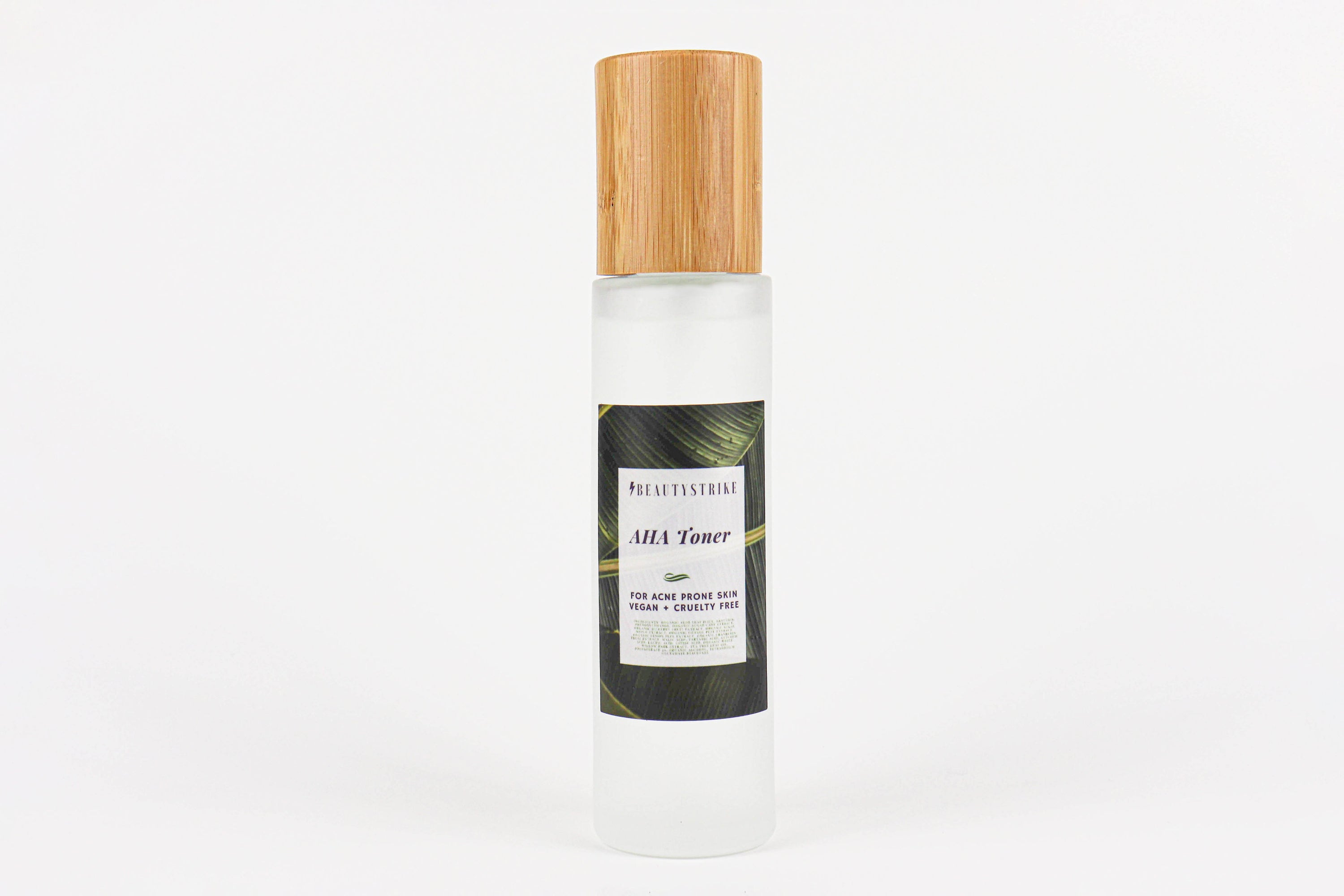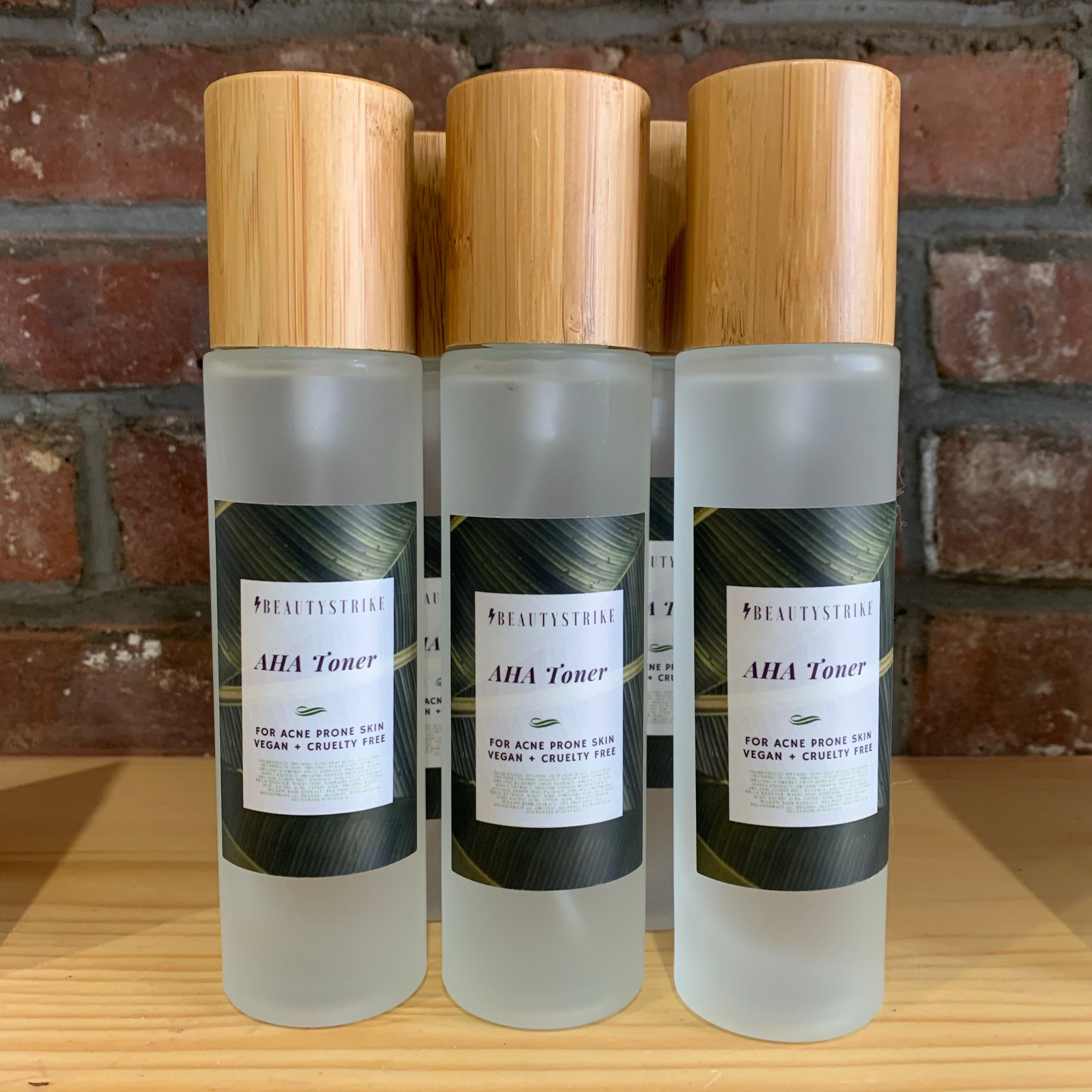 An exfoliating toner that clarifies, refines and leaves skin clean without drying it out? I'll take 3! This toner is great for hormonal acne. 

Ingredient Superstars: With hydrating Glycerin and powerful AHA's like Malic Acid, Tartaric Acid, Glycolic Acid, Lactic Acid this toner is amazing for textured skin. 
Tips: Because this toner is exfoliating please alternate with a moisturizing toner like our cucumber or rosewater toner. 
Texture: Non-sticky clear liquid.
Claims: Controls how much oil and sebum your skin produces for balanced texture. 
Directions: Use AM or PM after cleansing skin, spray toner directly on skin with this new and improved spray bottle or saturate a cotton pad and stroke over face and neck.  
pH of this product is between 3.5 to 4.2
This product is vegan, paraben free and certified cruelty free comes in an 5.5 ounce glass bottle. This product is eligible for our recycling program.