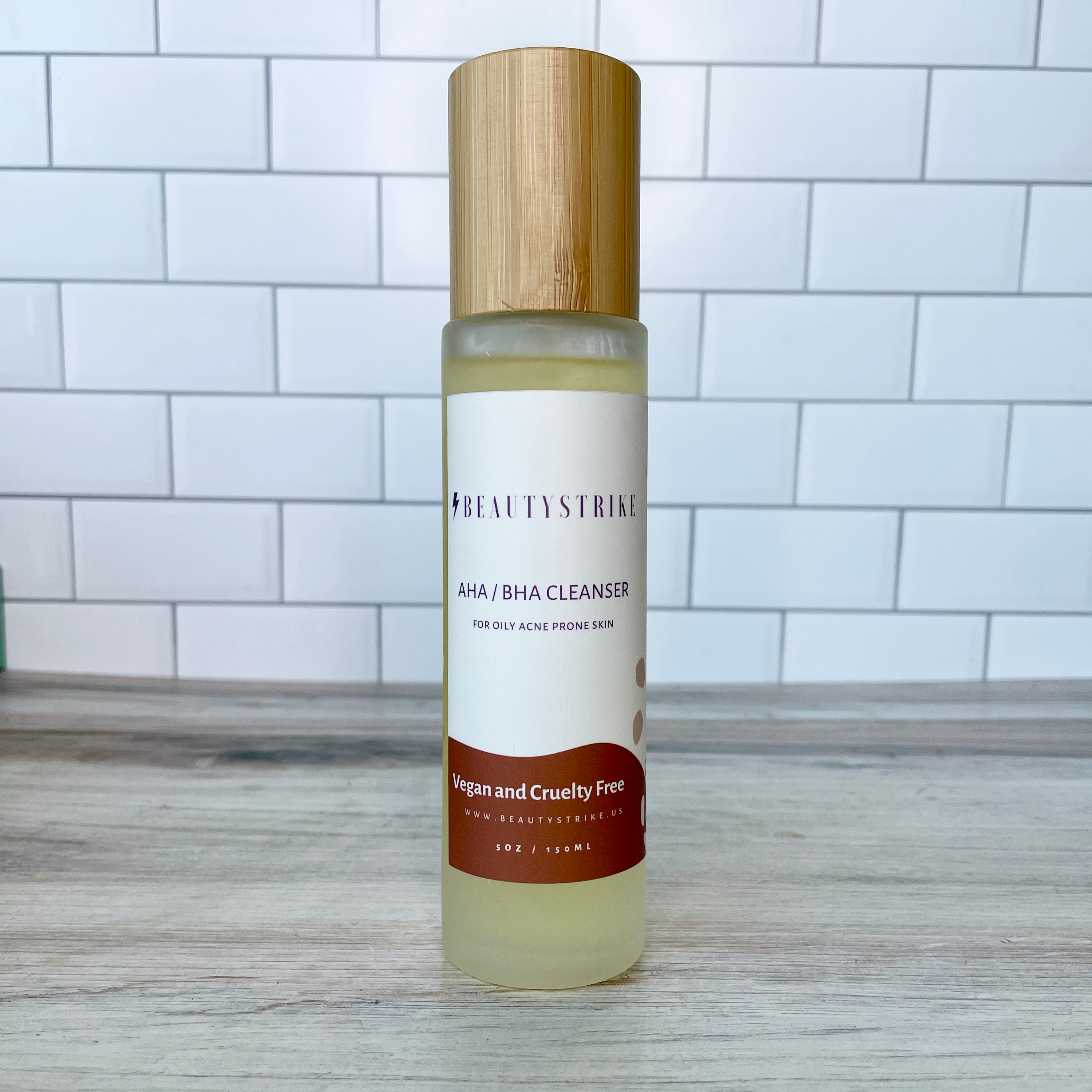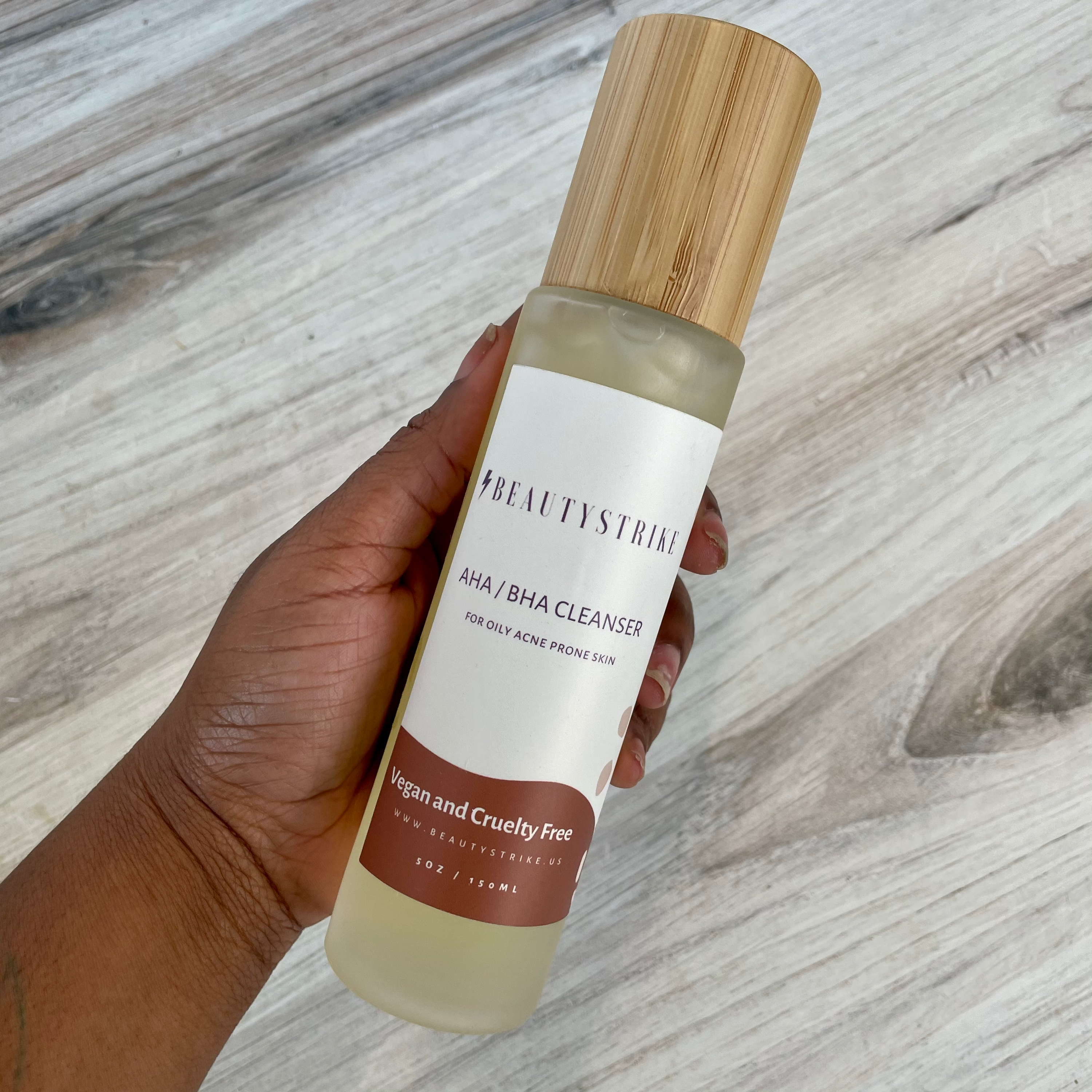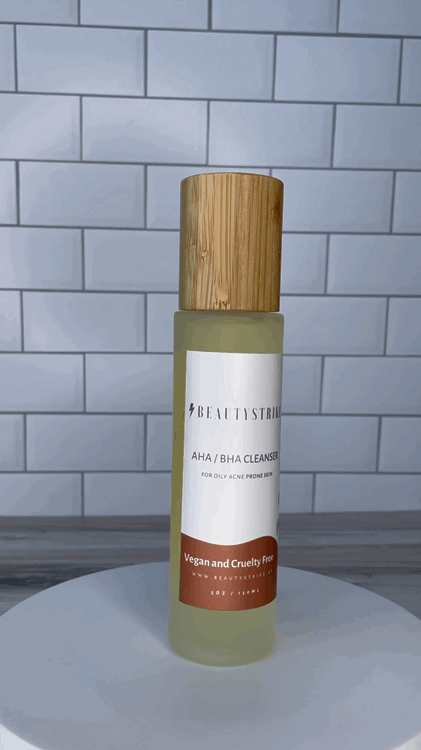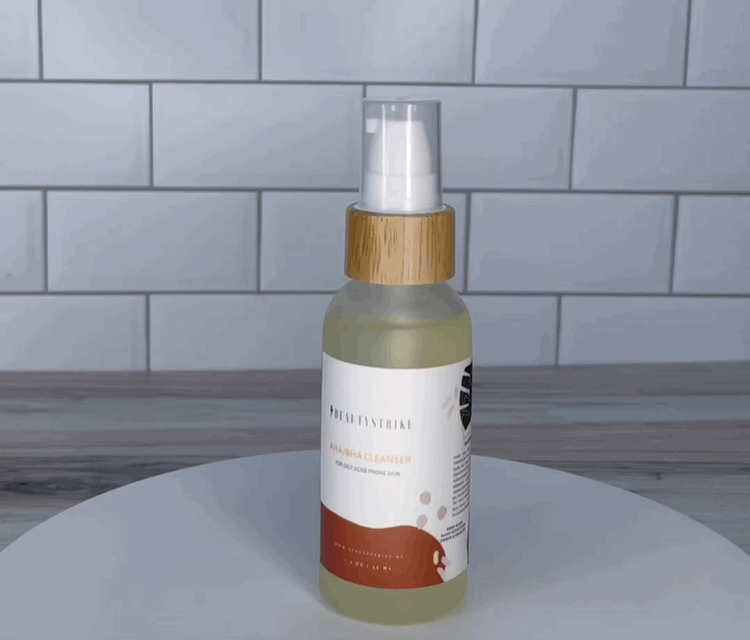 Beauty Strike finally released our first ever BHA product that also combines the power of AHA's. This unique cleanser combines salicylic acids and glycolic acid. This unique botanical blend is great at clearing and fighting bacteria, excess sebum, blemishes and minims the appearance of wrinkles and fine lines. Please alternate this cleanser with either our hydrating or gel cream cleanser. This is an exfoliating cleanser. 
Ingredient Superstars: Salicylic acid and glycolic acid which are two amazing acids to control acne. 
Tips: This is for hormonal acne, oily and photoaged skin. Make sure you alternate between a hydrating cleanser and this cleanser because if you use this everyday without proper moisturization it can dry your skin out due to there being salicylic acid.
Texture: A gel cleanser that comes to a light to medium foam
Claims: Controls how much oil and sebum your skin produces for balanced texture. 
Directions: Apply a dime sized amount to damp skin with gentle pressure, work into lather and rinse thoroughly.