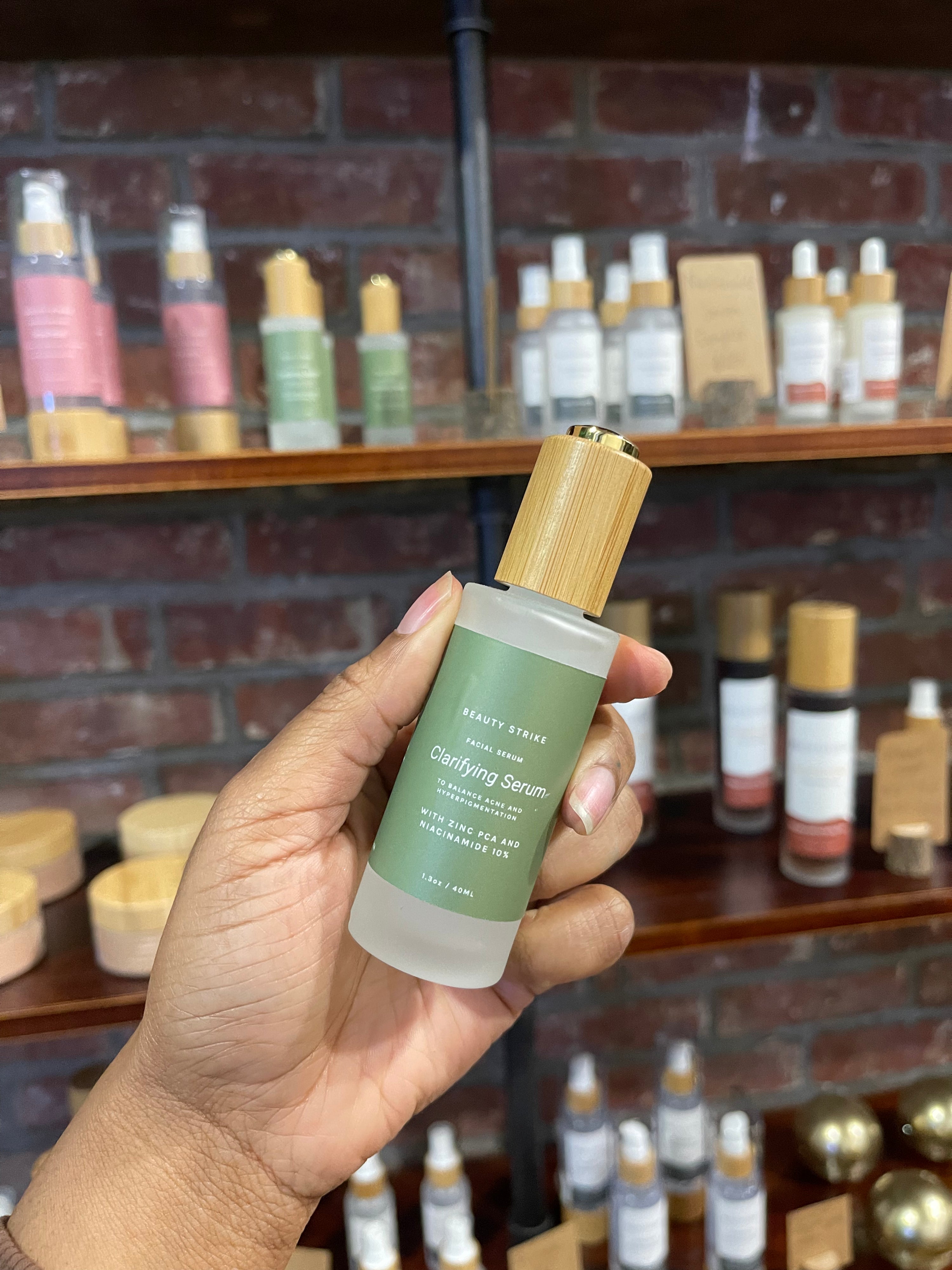 This new serum is a game changer for your skin. If you have
acne-prone skin
 this BOOST of Zinc PCA and 10% Niacinamide is just what your skin needs. This serum is a very active formula that is best used 3x a week max. It is still great for those with sensitive skin as this formula is water based and contains Hyaluronic acid for added moisture.
Ingredient Superstars: Zinc PCA and Niacinamide 10%  Hyaluronic acid
Tips: Only apply to areas that have more buildup or texture or active breakouts
Texture: A clear water to gel serum. 
Claims: Controls how much oil and sebum your skin produces for balanced texture. 
Directions: Apply a dime sized amount to damp skin with gentle pressure, work into the skin where you have more texture and buildup. 
Size 1.7 ounces Vegan, Paraben Free, Gluten Free, No Phalates